Recreation Alumni Award Recipient
Established in 2018, the Recreation Alumni Award was created to recognize former Recreation and legacy Sports Facilities student employees who are shaking things up, standing out, and making an impact in their careers, communities, and/or towards the department, representing the spirit of Rec and UC San Diego long after they leave. Do you know a former Rec employee who's doing BIG things? Are you an alum who's making a difference? Nominate Someone Today!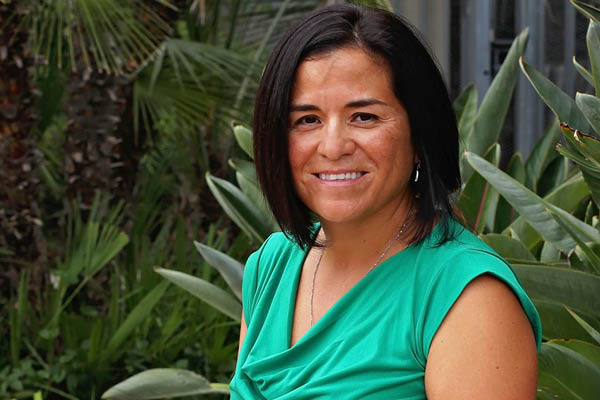 2018 Recreation Alumni Award
Cass Lobsinger
Cass joined the Recreation department as a sophomore in 1991 when she applied for the position of receptionist. She got the job and it was the beginning of a life changing experience. She went on to become Program Assistant with the Rec Class program, which she expresses was one of her favorite positions due to the opportunity to be independent. She was also 1 of 2 who worked as a Knock Around Camp counselor and taught Gymnastics. In 1993, Cass graduated and knew she didn't want an office job straight out of college.  This led her to her first career position at the Pacific Islands Club in Saipan, on the other side of the word. Cass wrote, "It was Rec in the tropics." It didn't take too long for Cass to return to the Triton Rec family because in 1995 she was hired at the Assistant Director of Rec Classes. She even interviewed in the new RIMAC building before it was finished. Cass remained in this position as well as running Knock Around from 1995-2006. 
When asked what UCSD Recreation means to her, Cass shared, "As a 2nd year student, I was looking for a job to make some extra spending money, and when I applied for the receptionist job, never in my wildest dreams did I think what a huge effect [the department] would have on my life. I was a good student, dedicated to my studies, but even more dedicated to UCSD Recreation.  It became my home away from home.  My bosses at Rec Classes, Judy White & Laurel Dean, became my segregate parents, giving me jobs as well as mentoring me on life in general… Recreation gave me two major gifts.  First, the community at UCSD Recreation was my home, it was family, fun and safe.  I have lifelong friends from my years working at Recreation.  Second, they allowed me as a student to grow into a young professional in the field of Recreation, which ultimately lead to another 11 years as a career [member]. Recreation is a place for students, staff, and community to add more value to their college life."
2019 Recreation Alumni Award
Jon Sundt
While attending UC San Diego, Jon Sundt worked for Recreation as a Rock Climbing Instructor. He was put in charge of small groups of people for weekend Joshua Tree runs, taking charge of 6-8 beginners at a time including grad students, seniors, people who were scared of heights--the whole gambit. This environment helped him learn patience, motivation, and team-building.
Jon was also a member of the Surf Team, which was all about camaraderie and competition, and he and his friends took their softball team waaaay too seriously. Jon saw Recreation on this campus as a means for students to get out of the study-test-study rut that also taught him life skills beyond academics.
Since leaving UC San Diego, Jon has built and sold a few companies and is very passionate about his non-profit Natural High, which is all about finding your Natural High and living life well.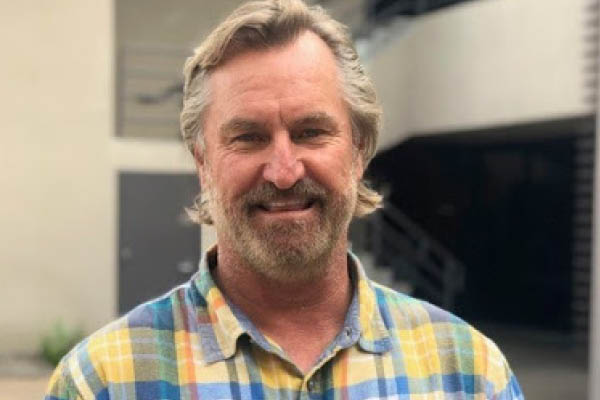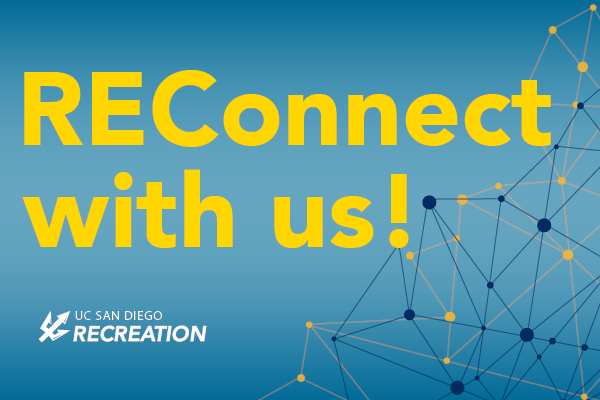 Become a Mentor. Join the Recreation Group. Make a Friend.
Thousands upon thousands of students have joined Tritons Connect looking for mentors, career prep opportunities, and alumni businesses to connect with. We're calling on all Rec alumni to take a few moments, join Tritons Connect and serve as Triton mentors. This platform is another way to stay connected with the University and students.