Supporting students through Esports Scholarships
Alumni Donor Spotlight – Tony Won '02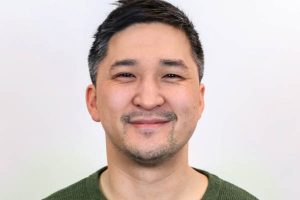 Name: Tony Won '02
Major: Visual Arts 
Currently lives: Cary, NC  
Generously Supports: Esports Scholarships at UC San Diego 
Career in Gaming & Startups: 
Current Job: Vice President, Games - TELUS International

Director of Player Support, Epic Games

Head of Player Support, Riot Games

Head of Customer Support & Community, Gosu Group

And more!



How did you spend your free time while attending UC San Diego? 
I would go to RIMAC and run around the track, exercise with friends, use the machines, etc. A lot of us played IM basketball and we would shoot hoops outside of the apartments. Also - one of my buddies was an RA, and I would help him out a lot with organizing cool events to welcome new students. And then, of course, we played video games in our dorm rooms/apartments. 

How were you introduced to gaming/esports? 
My brother, who is seven years old than me, got the Atari 2600 (I think this was the model) when it first came out and he got me playing everything from asteroids to traditional joystick games. I got to a point where I started beating my brother and that was my first taste of competition. I pretty much bought every single home console afterwards. 

How did gaming impact your college experience? 
Gaming was the way that I bonded with people. When I first transferred to UC San Diego as a junior, I moved into an apartment where I only knew one of my apartment mates and didn't know the other guys at all. We all had our own lives…until the PlayStation 2 came out later that year. I had pre-ordered the PlayStation 2 the year and I brought it with me to the apartment after break, and we just started playing together. I have really great memories playing games together with my apartment mates throughout college. It brought out so many personalities that I didn't know people had, and that is something I have always enjoyed about games. 
What inspired you to support Esports Scholarships? 
When I was a student, we didn't even call it esports, it was just being good at video game. My mom used to say, "You're wasting all of your time. It's never going to lead to anything." Now to see UC San Diego, my alma matter, build a legitimate Esports program with scholarships as a key priority is very exciting for me. 
Traditionally when we think about scholarships, we think about high academic achievement or physical sports, but I think it is important to diversify the way in which we give different kinds of people an opportunity. Esports scholarships opens up another avenue for people who might not fall into those two categories but really excel at something else (i.e., gaming) that the world, increasingly, finds entertaining and valuable. 
In terms of giving, I really liked that the esports scholarships are not only for students who are amazingly skilled at these games but it will also be available to a variety of students, including those from underserved communities. 
I grew up on welfare and I was lucky enough to have academics be part of providing a way out for myself, to fund my own education. So, the more opportunities that we can provide for different people to fund their own future, I believe that is a really positive thing – and I'm really glad that games can be a part of helping give people opportunities they otherwise would not have had. 

What do you wish that everyone knew about esports?
It's really hard to be good at these games. There's a lot of skill associated with these competitive esports games and a lot of energy and time that goes into practicing. You get the same levels of commitment from these esports athletes as someone doing a traditional/physical sport, where they are just practicing all day long. The athletes put in a lot of effort and passion, so hopefully people see this. 

What is your favorite game to watch, either competitive or casual? 
One of my coworkers got me into League of Legends back in 2014 and I've loved watching it since. We were running a small game development studio at the time and he used to have it on in the background when we were working on Fridays. It's impressive to see the skill that the top-tier players have and how much of a skill-gap there is, even between the lower tiers.

I have always loved Tetris; I think it's pretty underrated and it's amazing to see how fast brains work. I also enjoy watching Counter Strike, as I played myself for a long time, and then watching StarCraft is always really exciting.
 
What game would you most want to play through again if you were able to experience it as if it were the first time? 
Final Fantasy 7.
---
Tony Won '02 has generously agreed to match all gifts made to the Esports Scholarships fund dollar for dollar up to $1,500. Click here to support Esports Scholarships or contact Tiffany Ayres at tayres@ucsd.edu or (858) 246-5217. 
---