For Campers Entering 7th, 8th, and 9th grade

Designed to capitalize on the positive environment of Knock Around, Leadership Camp is a unique opportunity for young teens to interact with great role models as well as form friendships with their peers in a low pressure, active environment! Each session offers a theme around which the camp experience is based. Activities are aimed at challenging the campers and propel-ling them into leadership opportunities through team exercises, specially designed challenges, and hands-on mentorship with the Knock Around campers. Of course there will still be plenty of time for fun and games as well! This summer we are offering five two-week sessions of Leadership Camp.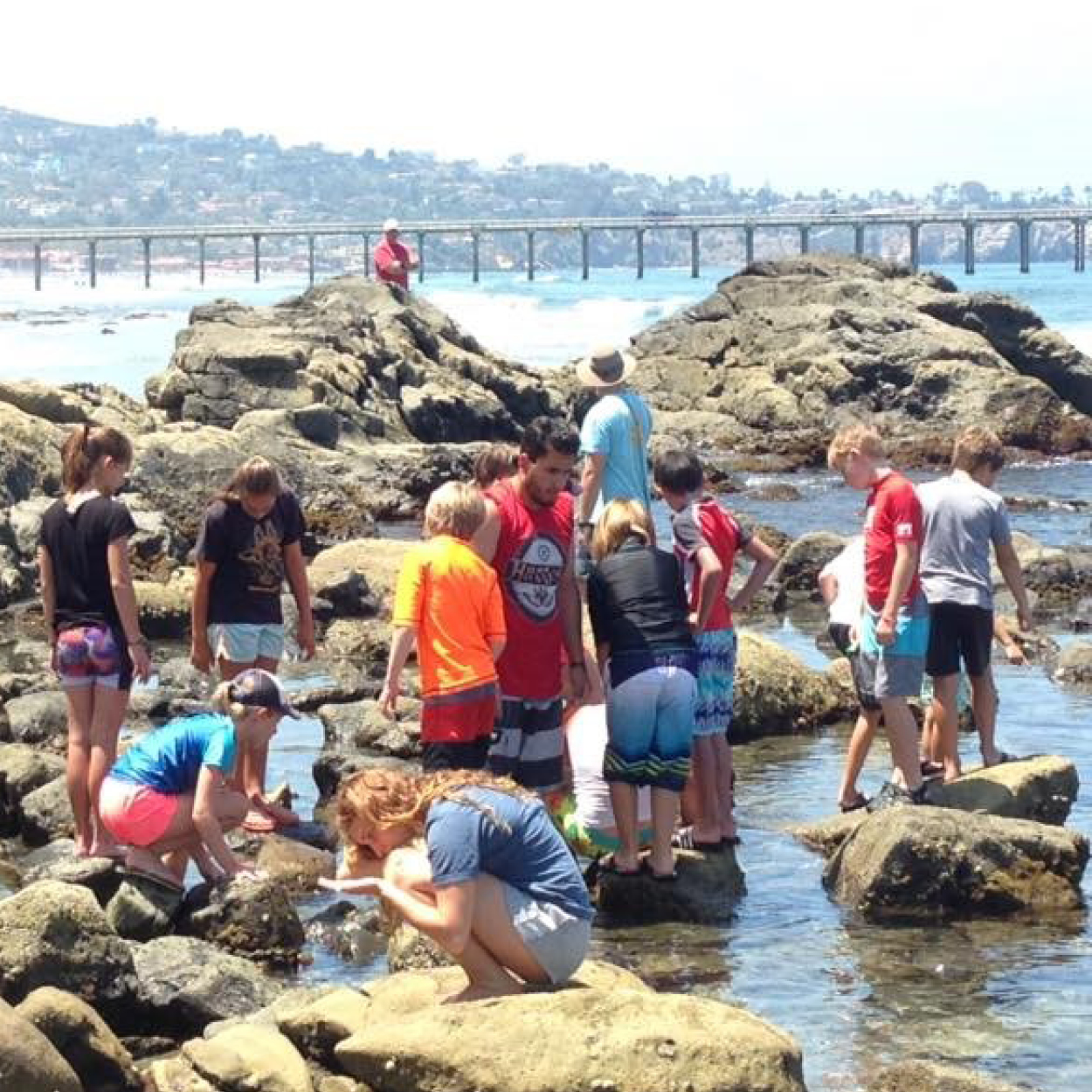 Session 1 – Ocean Life and Conservation
June 21–July 2    
Dive into the world of the deep blue sea and explore its many mysteries! Campers will be immersed in basic marine biology and visit the Birch Aquarium as part of their quest to understand the challenges that ocean conservationists face. They will also get a chance to experience the thrill of the waves with trips to the beach and kayaking in Mission Bay.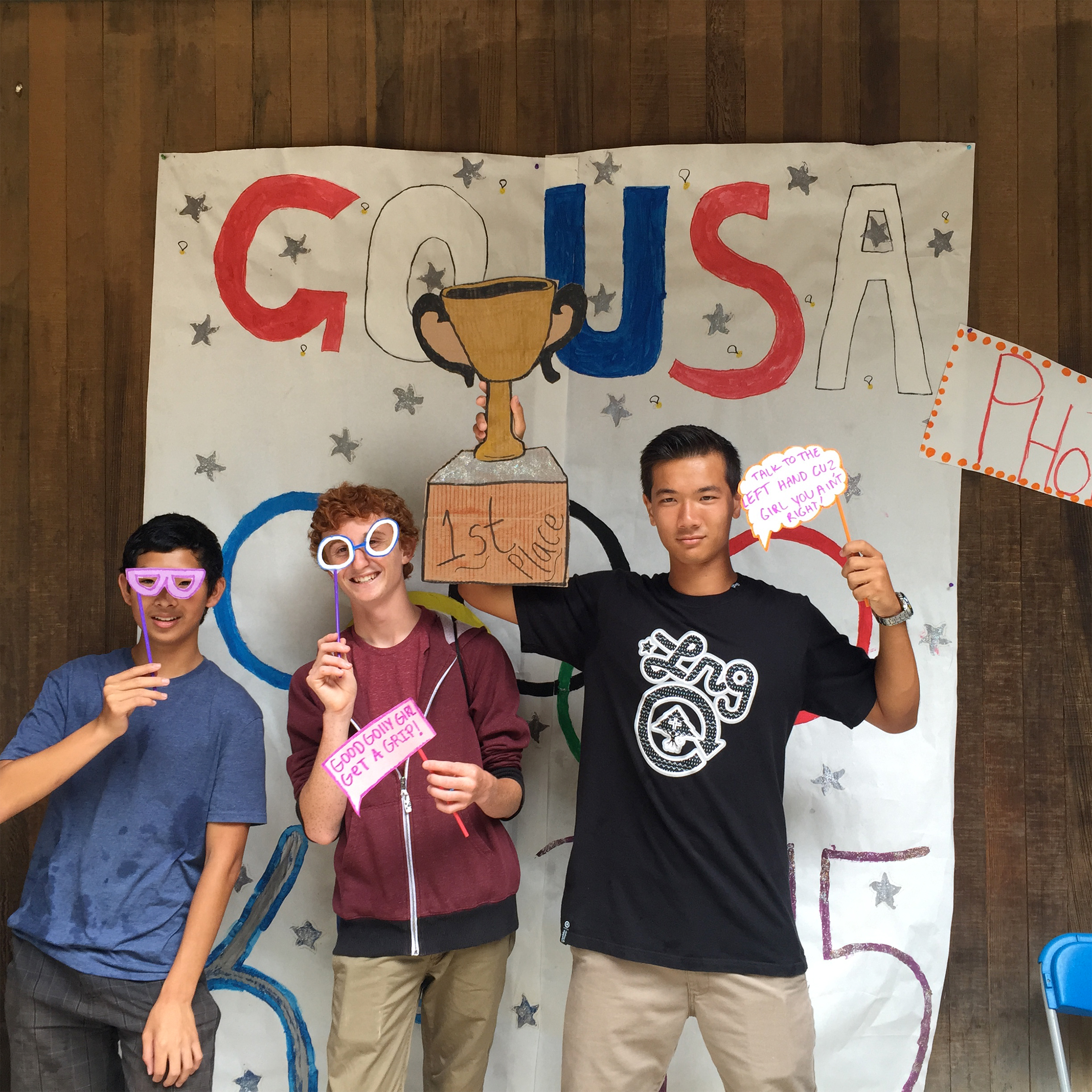 Session 2 – The Best of Knock Around
July 6–16 *No Camp July 5th   
Campers will partake in the best-loved games, activities, and field trips in this dynamic session! In a nod to Leadership Variety Camp, leadership campers will have a say in the day-to-day activities and games played within their group and camp as a whole. A great way to celebrate the end of summer!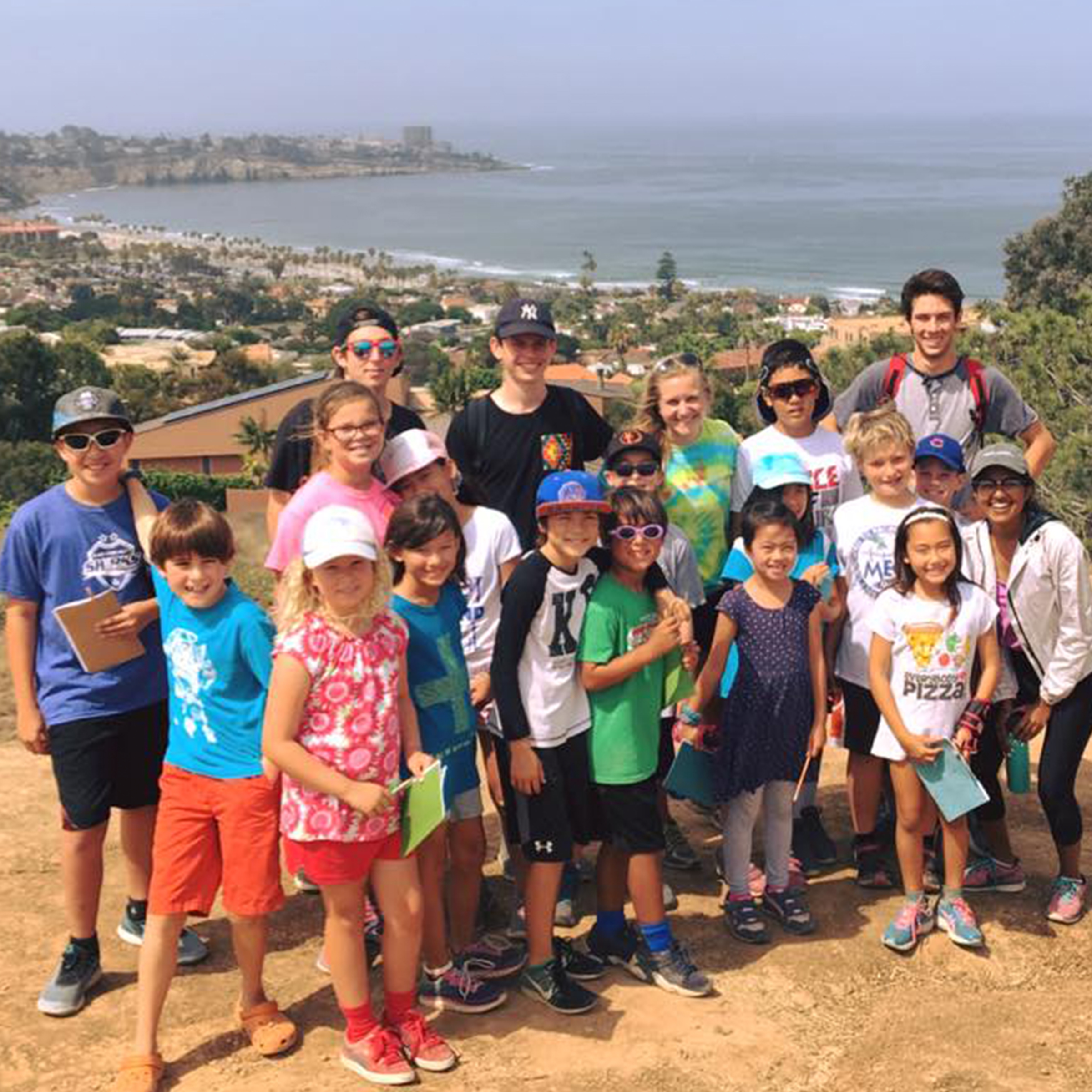 Session 3 – Outdoor Adventure
July 19–30     
Outdoor Adventure Camp will allow campers to experience the outdoor lifestyle of San Diego while working with their peers to complete basic survival challenges. Campers will learn fundamental camping skills, such as pitching a tent and reading a compass. If COVID-protocol allows, we are hoping to wrap up the session with an overnight camping trip with UC San Diego Outback Adventures, which guarantees lots of fun-filled memories!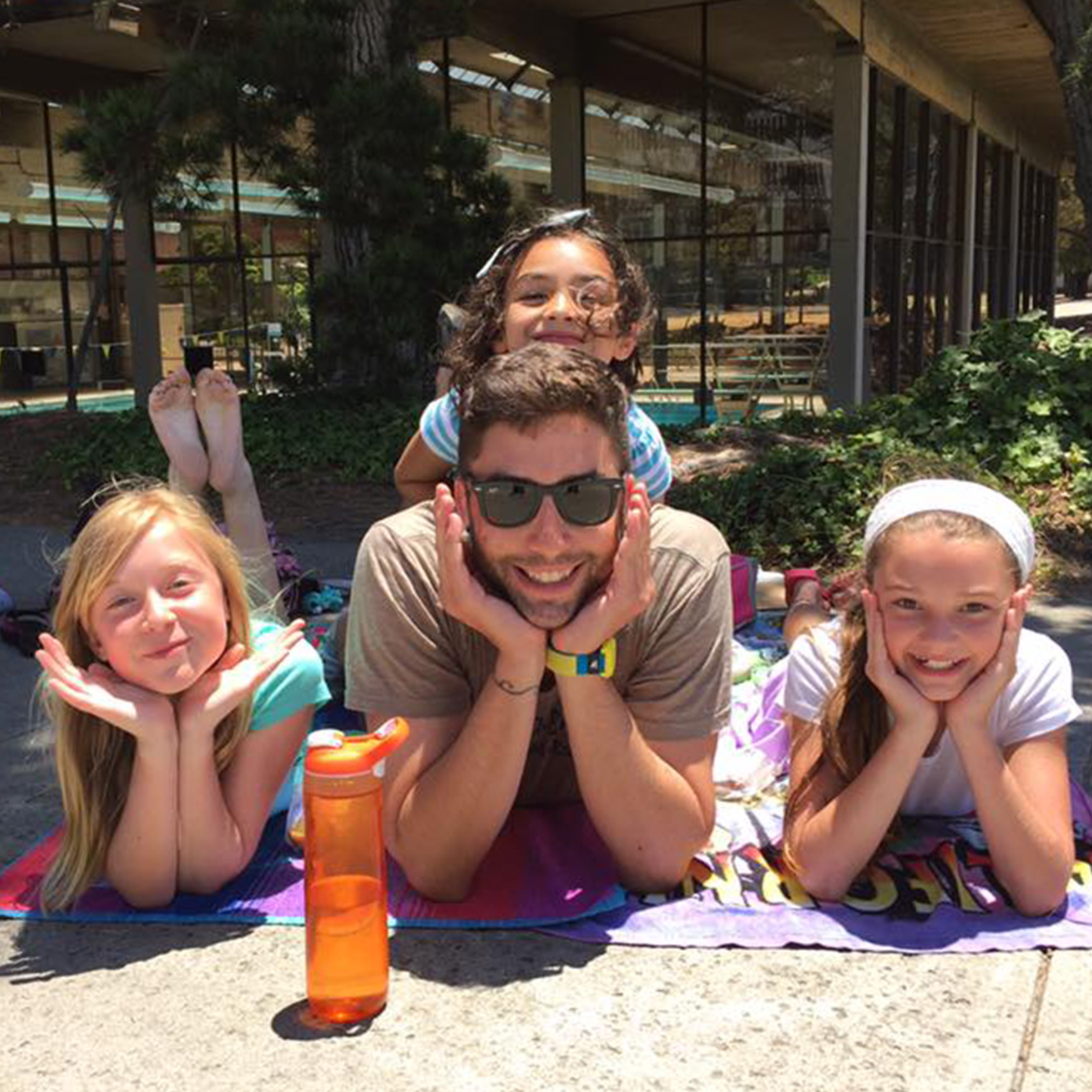 Session 4 – Shutterbug and Multimedia
August 2–13   
Say cheeeese! In this session we will explore digital media through both photography and video. As a group, the campers will decide on a theme to create the much anticipated camp movie, then work together to film, edit, and present their final take to the rest of camp!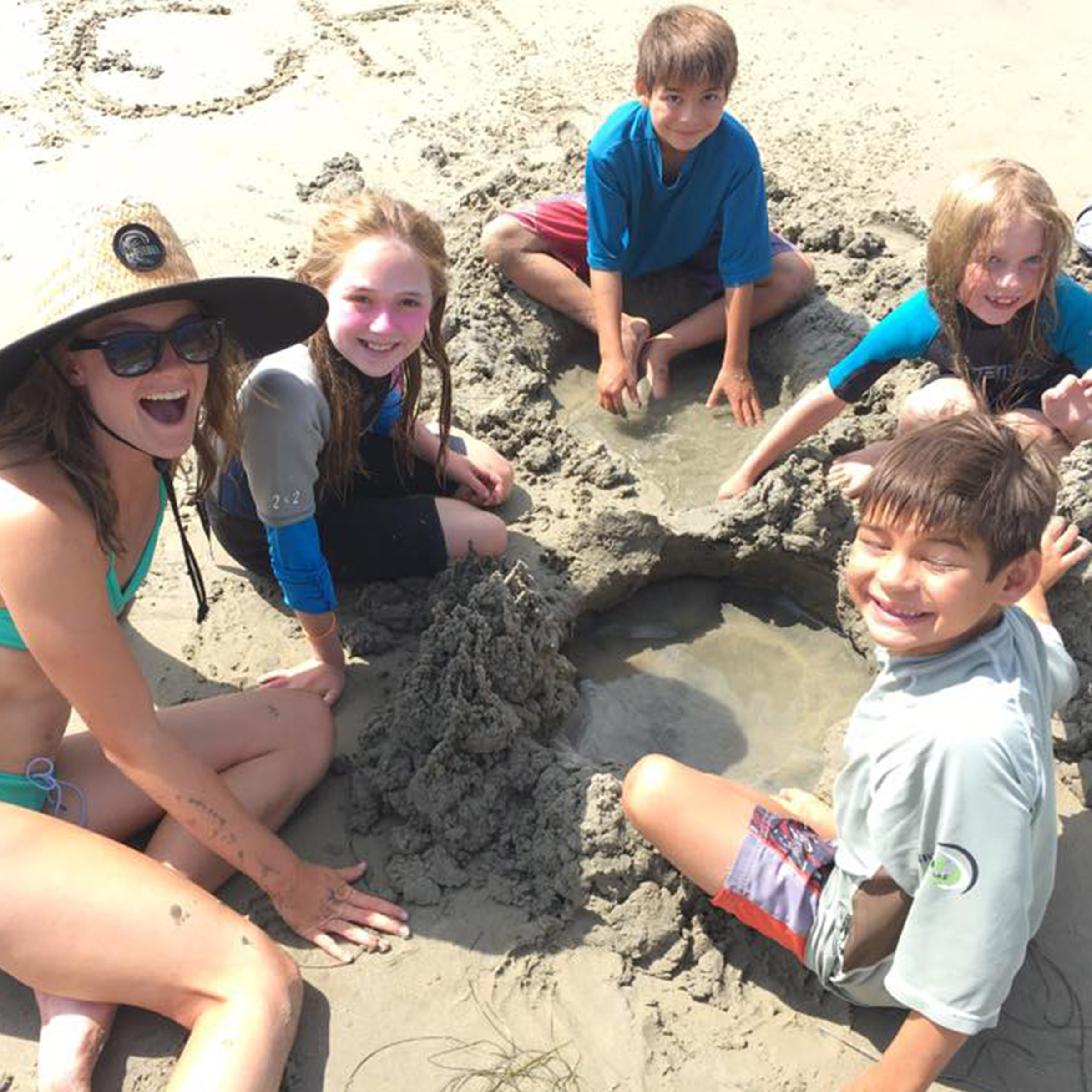 Session 5 – Leadership at the Beach
August 16–27     
You asked, we listened - a full session of Leadership Camp based entirely at the beach! Located next to Scripps Pier, our leadership campers will have the opportunity to take surf lessons, hike to tide pools, learn the basics of marine biology, build sand castles, and spend the day at the beach. Much like traditional Beach Camp, all campers who wish to go in the ocean must pass a swim test prior to the first day of the session.
Designed for high school students who would like to further enhance their leadership abilities and learn what it is like to be a counselor at Knock Around Camp. All Junior Counselors will be placed into a group alongside two full-time counselors and asked to take on certain responsibilities, including: dynamically interacting with the campers, facilitating games and projects, monitoring the safety of camp, and participating in various camp activities. In exchange, Junior Counselors will gain positive workplace experience, leadership skills, an environment to grow creatively, and the extreme satisfaction that comes with being a mentor to younger children. Space for the Junior Counselor program is limited and prospective participants must meet the following criteria to be considered for the program:
Participant must have completed at least one year of high school.
Participant must have previously attended Knock Around Camp as a camper. Those applying who have not previously attended camp must be referred by a Knock Around Camp family or current employee.
Participant must complete and return the application to Gidget by March 22nd
Participant (even if returning from last summer) must be available to participate in a training day on Saturday, May 29th from 9am–3pm. There is a good chance that this training will be via Zoom, but we will know more as the date approaches.
Participant must be available to participate in one of two camp work days: Friday, July 16th from 4–6pm or Thursday, August 25th from 4–6pm
Participant must complete CPR/First Aid certification prior to the first day of their scheduled session.
Participant must abide by all of the health and safety requirements, including wearing a face mask and passing a daily symptom and temperature check.
Due to the popularity of the Junior Counselor program, we unfortunately cannot guarantee a spot to everyone who wishes to participate. We will notify the prospective participants by April 23rd as to whether they have been selected for the 2021 Junior Counselor program. Participants selected as Junior Counselors will be assigned to a group for a minimum of two weeks according to their schedule and our program needs. The following program costs for training and CPR/First Aid certification apply to all participants selected as Junior Counselors and are payable by check (made out to UC Regents) on the day of training:
First Year Junior Counselor with Training and CPR/First Aid Certification: $195
Returning Junior Counselor with Training only: $50
Returning Junior Counselor with Training and CPR/First Aid Recertification: $90
Applications will be available starting on February 22nd and are due back by March 22nd. Please have the prospective participant email Gidget at: kshawbullock@ucsd.edu to receive an application or with any questions.
Please have the prospective participant email Gidget at: kshawbullock@ucsd.edu to receive an application or with any questions.
The Knock Around Camps are built upon our belief that environment dictates a child's summer experience. Each summer we at Knock Around strive to create a low pressure, high energy, positive environment where children are encouraged to create friendships, explore creativity, and have the time of their lives. In each of our camps, children are introduced to a wide variety of activities designed to promote teamwork, self-esteem, leadership, cultural awareness, and friendship. This summer we're offering a myriad of camp options for kids of all ages. Whether you have a 5 year-old who likes everything arts and crafts, an 8-year old who wants to try their hand at archery, or a 14-year old who wants to backpack through the wilderness, Knock Around Camp is the place to be this summer!
This year also marks an exciting new venture for Knock Around – the Karen Calfas Polarek Knock Around Campership Fund, named in honor of a longtime Knock Around parent and beloved member of the UCSD community. This fund will give families in financial need the opportunity to attend summer camp. To learn more about the fund, including how to apply and how to give, visit our campership fund page.
We hope you will join us for our 30th year of Knock Around Camp this year, and come see what summer fun is all about!
The Knock Around team,
Gidget, Brick, and Firework