AREAS OF HIGHEST NEED
When you make a gift to UC San Diego Recreation, you support programs and initiatives that help expand our students' perspectives, enrich their lives, and set them up for academic, personal and social success. Learn more about our areas of highest need below.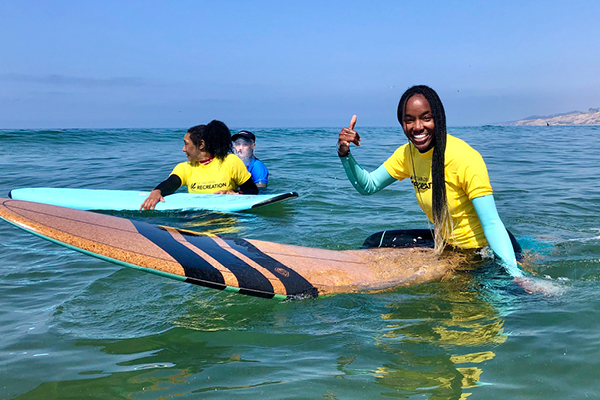 Active Triton Initiative
From yoga and competitive sports to sea kayaking and personal training, Recreation's programs and activities enhance students' university experience and give them the opportunity to find their community on campus, make lifelong friends, learn leadership skills, and experience adventures that will help them flourish in the classroom and beyond. 
The Active Triton Initiative helps ensure that finances are not a barrier to students' ability to compete in a sport they love or stay active and healthy. Whether it's helping cover the cost of equipment, team dues, fitness classes or other activities, your support will help increase access to Recreation opportunities for all Tritons.
Adventure Initiative
Outback Adventures' Wilderness Orientation (WO) Program helps incoming freshman, transfer and graduate students start their UC San Diego journey with a deep support network of friends and a powerful sense of what they can achieve through often difficult environmental conditions and challenging expedition goals. 
While Outback Adventures' programs are offered to our students at subsidized rates to make them more accessible, financial barriers still exist and have historically impacted underrepresented students the most. Your support of the Adventure Initiative will help ensure all students have access to Wilderness Orientation and/or guide development trainings that will build confidence, develop leadership skills, and create a sense of belonging at UC San Diego.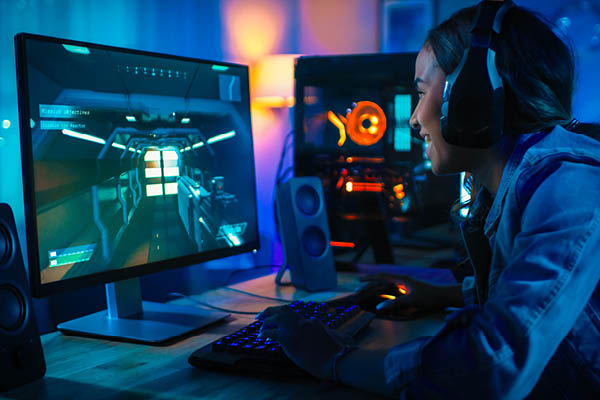 Esports Scholarships
Established in partnership with Triton Gaming in 2019, UCSD Esports fosters an inclusive gaming culture that provides leadership and professional development, cultivates spaces that bolster community, showcases the online personas of our student-athletes, and competes at the highest level. Our goal is to remain one of the top programs in the country and elevate UC San Diego's reputation as the best choice for gamers. 
Awarding 15 Esports scholarships of $1,500 each annually will provide students with the financial support they need to boldly pursue their passion for gaming while recognizing and rewarding them for their time, effort and commitment to the success of the program. Your gift of any size will help make their dreams a reality. Your gift of any size will help make their dreams a reality. To learn more about UCSD Esports, click here.
31 Sports Clubs, One Team
Sports Clubs gives students the opportunity to play a sport they love while creating lifelong friendships and learning valuable skills such as communication, time-management, teamwork, and more. Your support of any of our 31 Sports Clubs teams will help ensure that students can take advantage of transformational experiences, such as competing at nationals, and create memories that will stay with them for the rest of their lives.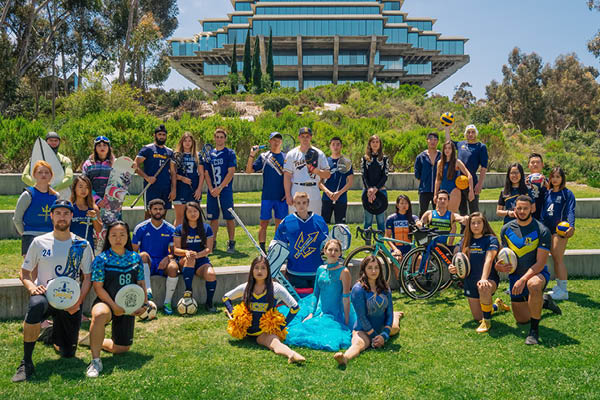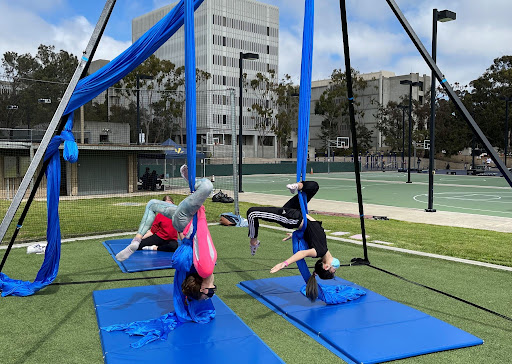 Other Opportunities for Impact
Recreation's vision is "To inspire all Tritons to lead an active life," and one of the many ways you can be an Active Triton is to support the programs, teams, and initiatives you love. If you don't see something above that inspires you, check out the full list by clicking below.
2021-2022 Fundraising Campaigns