How Giving Inspired Student-Athletes During COVID
In a manner unmatched by any other association or club on campus, the Men's Lacrosse Team has positively influenced all aspects of my collegiate life and helped me better myself as a person and teammate... (Read more!)
UCSD Masters Swimming, COVID Workouts
The UCSD Masters Swimming program was founded in 1983 by the head coach, me (Sickie). I was not thinking that the program would be relevant on campus almost 39 years later and I would still be the Head Coach though... (Read more!)
Student Personal Wellness Impact
Recently retired coach, Terri Dowie, has been leading a dedicated team of experts who create opportunities for students to learn about and create healthy habits for long-term well-being and success throughout college and beyond. This video testimonial showcases the impact this program has for the participants.
Sports Clubs Alumni Show that Tritons Care
During the COVID-19 pandemic, Sports Clubs alumni from various decades came together to give a special video gift of encouragement to the student-athletes whose seasons were cut short. It was truly inspiring to see so many come together for this project. This is one of the many ways our alumni have given back to the communities they know and love.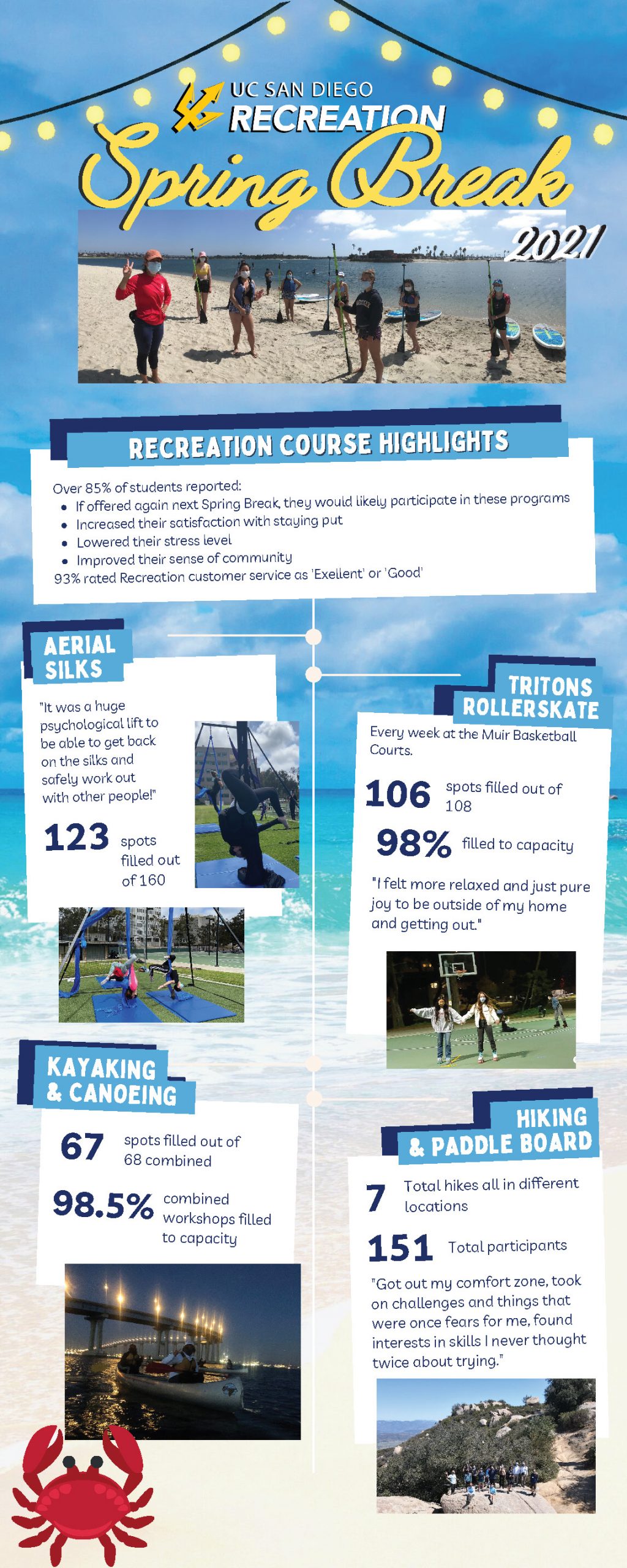 POWERING STUDENT DEVELOPMENT
NIRSA states it best: "Recreation programs and services enhance the student experience in many different ways and evidence continues to demonstrate the degree to which various forms of recreation influence multiple, student-related outcomes".