ESPORTS RECREATION SUMMER LEAGUE
Season Play
First Season will start Monday, July 13th  and will last 2 weeks.  One to two matches will be scheduled on each of your selected nights (8pm/8:45pm or 9:30p/10:15p etc).  Feel free to start the 2nd game early if both opponents are ready.  A Round Robin will take place over three nights during the two week season and then a small playoff bracket on the final night of your block selection.
Prizes
Gift Cards will be given to 1st and 2nd place!
Questions? Email imsports@ucsd.edu for more information or to suggest future additions!
League of Legends
Game Manager JENNY DU | tdu@ucsd.edu
Coach DANIEL HOANG | dycfortilux@gmail.com
The UCSD League of Legends team boasts one of the strongest collegiate teams in North America. In previous years, our team has consistently placed within the top 8 teams for the west conference. This year, with official support from UCSD Esports, the team hopes to perform even better and take the trophy home. League of Legends is a 5-versus-5 multiplayer-online battle arena game. To win, you must have the skills, teamwork, and quick decision-making to outsmart your opponents and destroy their base, before they destroy yours.
Overwatch
Game Manager ALISTAIR VIZUET | avizuet@ucsd.edu
Coach CHRIS PHAM | cjp004@ucsd.edu
Overwatch is a team-based 6v6 first-person shooter where players work together towards game objectives such as securing and controlling points on a map or escorting a payload across the map. Each player selects from a roster of heroes with various strengths, weaknesses, and one of three roles: Damage dealer (Who work on killing the enemy), healer (Who heal damaged allies), and tanks (Who try to shield or absorb damage).
Dota
Game Manager DYLAN LOSEE | dlosse@ucsd.edu
Triton Dota is a tight-knit grassroots organization brought together by the love of the game and our special blend of play styles. With a promising new batch of talent this season and experienced veterans to guide them, we look forward to fielding a strong varsity team in CSL's Star League! Dota 2 is a deep 5v5 action strategy computer game characterized by long matches, over one hundred playable heroes, and a multitude of items that ensure each game scenario can play out differently.
Starcraft
Game Manager/Coach CAMERON WANG | caw005@ucsd.edu
The UCSD StarCraft team is one of the oldest and most successful Esports teams at UC San Diego. Since its inception in 2009, different iterations of the team has qualified for the playoffs almost every year, most notably winning the first CSL tournament in 2009, and qualifying for ESPN's Collegiate Esports Championship in Houston in 2019.
The series started with a ban/pick phase that favored University of Washington, where UCSD tried to ban out Attack Damage Carry (adc) picks for UW... Read More>
An unconventional mid lane strategy by SJSU did not pay off and resulted in a clean victory for UCSD in the first game of the series. Read More>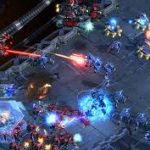 Following a top 4 finish in the spring season that led to the UCSD's appearance in the first ever ESPN Collegiate Esports Championship in Houston, Texas, the team entered the fall 2019 Season lacking its strongest player. Read More>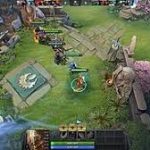 An impressive display of coordination near the enemy base guaranteed a Game 1 victory for UCSD's DOTA squad. Read More>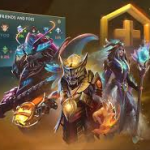 Having lost to UCSC the previous weekend, UCSD Dota came into this match with a point to prove. Read More>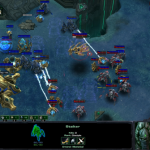 UCSD StarCraft (6-2) played against Rochester University (7-1) in the fifth week of the Tespa Collegiate Season, a Swiss collegiate StarCraft 2 tournament. Read more>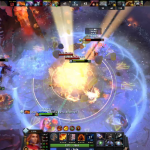 After breaking into the Top 10 of CSL's power ranking for 2019, UCSD's Dota team has yielded strong results overall, struggling only against the other top ranked schools in heated matches and smashing the rest of the competition with ease. Read more>