The UCSD Women's Club Water Polo is looking forward to the 2021-2022 year! Although our team is competitive and ranks highly in the Southwest division of the CWPA league, we welcome everyone regardless of experience. We practice from Fall quarter until mid-Spring quarter, with our game season starting during Winter quarter. The Club WWP team went to nationals in 2018 and we will be training hard to return to nationals this season.
Interested?
Follow our Facebook: https://www.facebook.com/groups/4145367582246604/ and
Instagram: ucsdwomensclubpolo
We practice Tuesdays and Thursday from 7:30pm-10pm at the Canyonview Aquatic Center with additional practices on Sundays 4-6pm.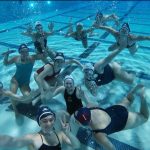 This past weekend, our lady tritons returned to the playing field for the first time since March 2020 and boy was it a fantastic weekend! Read More>>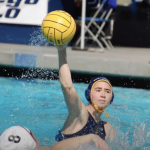 This past Sunday, the Lady Tritons invited University of Notre Dame, San Diego State University, and UC Riverside to the Triton Pool to compete in a friendly round robin. Read More>>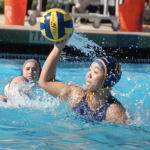 The UC San Diego Lady Tritons are kicking back into full gear in their first conference tournament. Read More>>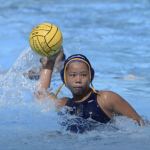 The UC San Diego Lady Tritons are getting ready for their upcoming tournament this month against the rest of the Southwest Division.  Read More>>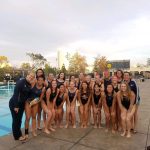 The UCSD Lady Tritons came back from a restful winter break and they are starting to prepare for the upcoming tournaments. With some new faces and skills in the water, the Lady Tritons have a bright and competitive season ahead of them. Cathleen "Pup" Nguyen was promoted to captain recently and under her leadership with Gaia "Killer Queen" Hinds, they will pave the path for the rest of this team to go to nationals. In order to prepare for the upcoming tournaments, the team travelled to Los Angeles and Orange County to play a scrimmage against University of La Verne and Chapman University. ULV and CU are both very competitive NCAA Division III teams and it gave the Lady Tritons a great learning experience... Read More>>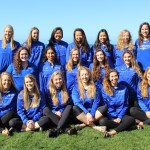 The Lady Tritons had an eventful start to their season this early November as the squad of 2 teams travelled to UC Irvine to compete in their first invite of the year. Although the team split into 'A' and 'B' teams, the teams were mixed to test team dynamics and increase the teams familiarity with new teammates.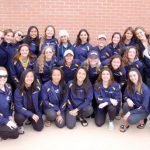 After a well-deserved spring break from the treacherous academic quarter, the UC San Diego Lady Tritons fought hard against their rivals on their home turf. Overall, the UCSD B team played very well and cohesively. The dynamic and comradery of the team showed greatly in the pool, defeating their exhibition game against the University of San Diego (12-5). Read More>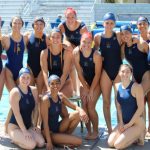 In their first league qualifying tournament of the season, the UC San Diego Lady Tritons fired over to Arizona State University to compete against the other teams in the Southwest division. During the fiery weekend, the UCSD B team won two games against ASU (8-7) and San Diego State B (9-4) — with great remarks against their game against University of California, Irvine (6-7). Read More>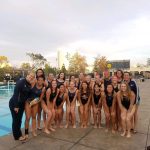 In an exciting invitational at UC Davis, the Lady Tritons travelled far and hide across the state to compete in a pre-season tournament. Read More>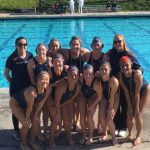 On an ominous Halloween weekend, your Lady Tritons went to UC Irvine for a preseason invitational where they got to play teams outside their league. Read More>