The UCSD Women's Lacrosse team is a Division II club team that competes against universities around the west coast in pursuit for the Division II WCLA Championship title. As a part of the Southern Conference for the Western Women's Lacrosse League, we go head to head against universities like UC Irvine, Northern Arizona University, CSU San Marcos, and more.
We are a group of intelligent and motivated young women, who strive to be their best in the classroom and on the lacrosse field. We foster the values of accountability, discipline, the love for the game, and respect for each other.
Joining our team require no previous lacrosse experience! Whether you have played lacrosse for 6+ years, or are picking up a stick for the first time, we welcome anybody to who's interested to come check out our practices! Many girls have come into our program having no previous experience, and they have excelled tremendously as a result of their hard work throughout the season.
The UCSD Women's Lacrosse program has been working hard to establish its presence here on the West Coast. In the 2013-2014 season, the Triton Lady Laxers went undefeated and were crowned the Division II WWLL Southern Champions. During our most recent 2016-2017 season, the Tritons climbed the national rankings, and ended the year ranking 9th out of all DII club lacrosse programs in the nation. We are excited to continue our success to make UCSD a force to be reckoned with in the lacrosse world.
Aside from focusing on what happens on the field, community outreach is a major tenet of our program. The UCSD Women's Lacrosse team participates in multiple community service events throughout the season. In the past we have run lacrosse clinics at numerous local junior high and high schools as well as working at fundraisers for Alzheimer's and Epilepsy research.
Our Fall Ball season begins at the beginning of the school year and runs until winter break. The regular season then kicks off in January, where we compete against teams in hopes of earning a bid to Playoffs and Nationals in April and May respectively.
Please feel free to contact us with any questions you may have, and stay tuned for future opportunities to come out and learn more about our program!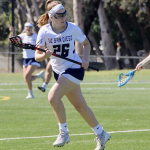 For the last game of the 2020 regular season, the UCSD Lady Tritons were thrilled to play on their field one more time against the Fullerton College Hornets.  Read More>>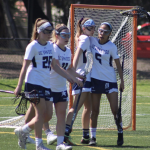 On Saturday, March 7th, the Lady Tritons went up against NAU for the first game of their second double header weekend.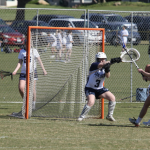 The Lady Tritons walked out onto the field, this past Sunday March 1st, with excitement as they were ready to continue on into their doubleheader weekend against Concordia University Irvine.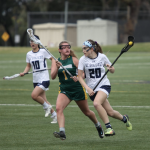 The Lady Tritons came out against the UCI Anteaters with excitement as they were eager to come out with a win. Read More>>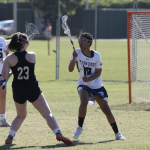 On Saturday, February 22, the UCSD Lady Tritons played their cross town rivals in possibly one of the most competitive games of the season. Read More>>
The Santa Barbara Shootout has become the unofficial start of season for many teams within the Women's Collegiate Lacrosse Association (WCLA) over the years. Read More>>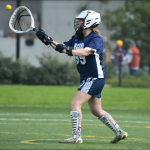 On Saturday, February 1st, the UCSD Women's Lacrosse team kicked off their 2020 season with a game against CSU Long Beach.  Read More>>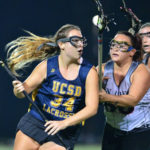 On Saturday January 25, 2020, UCSD Women's Lacrosse hosted their annual Alumni Game. This was the team's first game back from Winter Break and it was the perfect opportunity to prepare for the upcoming league games. Freshmen Gillian Read More>>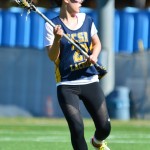 On Wednesday November 12, 2019, the UCSD Women's Lacrosse Club team competed in their last Fall Ball season scrimmage against their across town rivals, CSU San Marcos. Read more>