The Club Tennis Team is a tightly knit family of athletes who share their passion for tennis and competition. The team plays in a co-ed, Word Team Tennis format, and travels together across the US to represent UCSD on both the regional and national level. Team practices are every Monday and Wednesday nights at the North Tennis Courts. Contact the captains if you're interested in trying out or hitting with the team!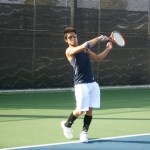 Over winter break, the UCSD club tennis team was selected to host one of the biggest tournaments SoCal would have this year before Sectionals. It was a very rocky start due to the bad weather on Saturday morning, but eventually the matches got started. Around 9:30, UCSD's team got started with their first pool match Read More>>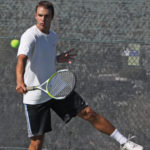 This weekend was certainly one for the books. As our teams prepared the entire year for this weekend, we were all excited yet nervous as for how this weekend would go. Trying to make a Nationals appearance for the fourth year in a row, Read More>>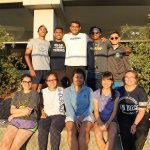 This was our first time going up to USC for a tournament. Our A team won every match in the round robin stage (although the one against SDSU was very close), but eventually fell to UC Irvine in the gold bracket because of tiredness. Read More>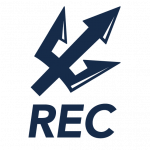 A tournament hosted by Cal Poly San Luis Obispo started at 5 pm on Friday night where 10 Tritons took a journey on the 6 hour drive up North, not including the 2 hour stop for food and dessert on the way. Read More >>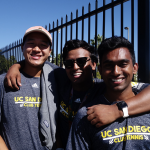 Our participation in the tournament hosted by SDSU was a good experience for our newcomers and newly elected captains. Read More>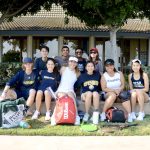 The weekend of November 10th through the 11th, the UCSD club tennis team went to go play our first tournament at the Seal Beach Tennis Center. Read More>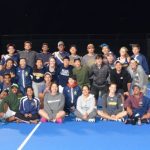 This past weekend, we sent three teams up to compete in the annual UC Irvine Tournament. It was a great opportunity for our players to have some match experiences in preparation of sectionals. Fortunately, we were able to send three teams Read More>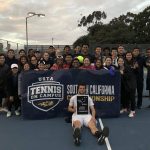 This tournament is the annual tournament for Southern California club tennis. Schools from all over Southern California come to compete for three nationals spots: the top three schools from the SoCal section have the opportunity to compete at Nationals in April! Read More>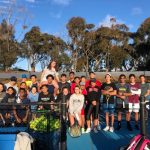 This past Sunday, UCSD Club Tennis hosted its first ever dual match against SDSU. UCSD A team was able to bring the home crowd a win with an overall score of 30-4. Read More>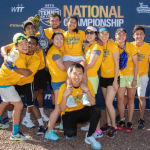 This past weekend, UCSD Club Tennis traveled to Surprise, Arizona to compete in the 2019 USTA Tennis On Campus Nationals Championships. This tournament features 64 schools from the United States, and UCSD got 37th place overall. Read More>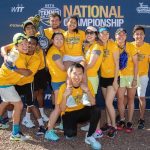 This was the very first tournament of its kind, hosted in Northern California and invited teams from different sections over the west coast. UC San Diego got to play schools from Southern California as well as schools from different regions such as Northern Arizona University, Santa Clara and many others.