The UC San Diego's Men's Ultimate program is considered one of the top programs in the country. This year the team is young, but they are returning a large number of players whose athletic ability is a step above the competition. As always, the A team continues its pursuit of a national title while the B team consistently takes down some big name A Teams from other schools. Anyone who loves frisbee, fun, competition, and camaraderie should give the infamous Air Squids a try.
Last Year
The Air Squids put together a great effort this past year and could only be stopped by a worldwide pandemic. As the season progressed the more experienced players on the team became extremely reliable in their roles as the new guys began to fully develop their game sense. This deadly combination led to impressive performances against some of the nation's highest-ranked teams. Due to Coronavirus, the season was cut short before the Air Squids could show the world what they were all about at the national competition in May, however, it has left the team more ambitious and determined than ever.
The Sport of Ultimate
Ultimate combines elements of soccer, football and basketball in a fast-paced game, played with a frisbee, where everyone is a quarterback and everyone is a receiver.
Ultimate began in 1968 in Maplewood, New Jersey when a group of Columbia High School students first played on an asphalt parking lot at their high school. As those students graduated from high school, the game spread to the college level. The first intercollegiate Ultimate game occurred on Nov. 6, 1972, between Princeton and Rutgers, in New Brunswick, NJ. They played on the anniversary of the first ever intercollegiate football game, also played between those same two schools.
Today, the game is played competitively by over 25,000 UPA and WFDF amateur athletes in over 35 countries, as well as countless casual players. Ultimate is played by people from all walks of life. From high school students, to the still thriving college game, to the highly competitive club teams all over the world, to the many thousands of people who play in informal summer leagues, Ultimate is a game for everyone.
Air Squid Social Media Outlets: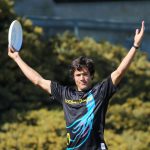 This past weekend, the men's Ultimate Frisbee B team (Air Squids) competed in the 2nd Annual Claremont Ultimate Classic at Claremont McKenna College. Read More>>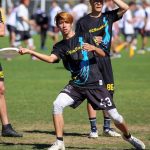 One score and eight years ago, our squidfathers brought forth on this campus, a new frisbee team, conceived in effort and energy, and dedicated to the proposition that all squids are created airy. Read More>>
On Saturday 02/02/2020, UCSD men's ultimate (B) – 'Squid Lite' – played pool play at the Presidents Day qualifier at Cal Poly SLO. We came into the tournament as the 15th seed out of 25 teams, and finished our pool on Saturday 2 and 2. Read More>>
This past weekend, the men's Frisbee B team (Air Squids) went to Santa Barbara for an all B team tournament and achieved a 4th place finish, their highest over the past few seasons. Read More>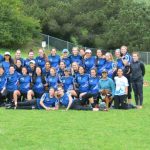 This past weekend, the Air Squids A-team made the long journey up north to Santa Cruz to play in the annual Sean Ryan Memorial tournament, an unsanctioned 2-day preseason tournament hosted by UC Santa Cruz. This was the first tournament this year with the official A-team roster, and although the team was missing some key pieces, they left the tournament with a 5-1 record and an impressive 3rd place finish. Read More>>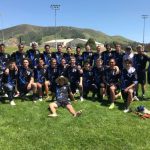 The Air Squids men's ultimate frisbee team kicked off their season at the Kendra Fallon Memorial Tournament on November 9-10, a regional warm-up tournament that UC San Diego hosts each year. Read More>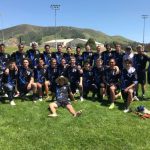 The University of California, San Diego Air Squids look solid in their first Pre-Season tournament. On October 26-27 the Squids drove up to Irvine ready to play in Huckfest 2019.  In the first game the Squids showed no signs Read More>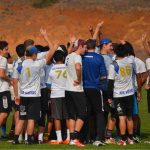 The UCSD's Air Squids season started off with a bang this year. We arrived in Santa Cruz ready to see what our new recruits can do. We went into Sean Ryan ranked dead last, with nowhere to go but up. Read More>
This weekend, November 17-18, the University of California, San Diego Air Squids kicked off the 2018 - 2019 season by hosting the Kendra Fallon Memorial Tournament. For much of the team, this tournament was the first of the year, and as per tradition, the Air Squids split into three teams: T, U, and V. Read More>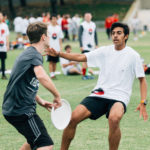 The University of California Air Squids are back at it again with their second tournament of the year in Santa Barbara the weekend of the 26th- 27th of January. Read More>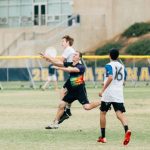 The UC San Diego Air Squids showed up for their second home tournament of the year this Presidents Day weekend. 16 teams from around the country flew in to compete in this annual tournament. Read More>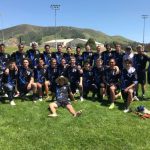 As the Air Squids drove up to Santa Barbara on Saturday, March 2nd, they were met with dark, overcast clouds and light drizzling. Weather conditions were not ideal, but they were still very playable for Ultimate Frisbee. The team was fortunate enough to secure two tournament bids, and as a result the team was split evenly and each Read More>
This weekend the Air Squids A-team team competed in the Santa Barbara Invitational, their first sanctioned tournament of the year hosted by UC Santa Barbara. The team came in seeded 15th out of the 20 teams attending and fought to break seed. Read more>