The UC San Diego Surf Team competes against colleges across the entire California coast in the NSSA college league. We have numerous contests during the year and end our season with Western Championships at Church's Beach and Nationals at Salt Creek. The team practices at Blacks' Beach where we simulate the contest experience and practice judging contests so as to understand the sport further. This year, we will be competing in a special series where the competition is in "game" format and all the Southern California colleges will be competing for the trophy. Surf Team offers a community of friends that like to surf and share similar life interests. Come help the team win by trying out and competing or by cheering us on at the San Diego competitions!
SURF TEAM TRYOUTS
Hello all!
Tryouts for the UC San Diego Surf Team are on Saturday, October 6th at 7:00 AM at the bottom of Blacks Gold Road (gated paved road down to Blacks' Beach on the south end). We will be running a mock competition with colored jerseys and judges as the tryout. We also will use the first practice the following week on Wednesday, October 10th to decide the roster for the first competition in order to provide more chances for you to show us your surfing ability. Make sure to bring everything you will need to surf, along with enough food and water for the duration of the tryout as we expect it to run for several hours.
Please contact us with any questions and see you all bright and early on Saturday, October 6th at 7:00 AM at Blacks' Beach!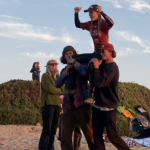 For the first event of the season, the Tritons head to Ventura Harbor. Read More>>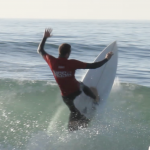 For the final event of the season, the UCSD Surf Team motored North to Ventura. Read More>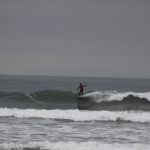 The UCSD Surf Team started off Winter Quarter with some excellent surfing performances in Huntington Beach for NSSA event number 4. Read More>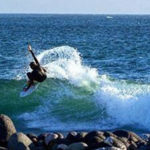 Winter break started off to a great start for the UCSD Surf Team with a road trip up to Santa Cruz. The Lane was pumping on day one with overhead sets coming through all day. Many team members made it through to rounds two and three. Read More>>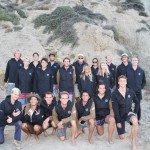 Event number two for the NSSA college season took place at Seaside reef. Day one was small and conditions were tricky for our Tritons but many of the men advanced into round two.  Read More >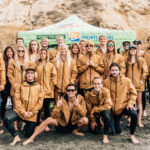 The UCSD surf team opened up the 2019 NSSA college surf season at the world famous Blacks Beach. Read More >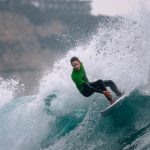 The first NSSA College surf season event was held at UCSD's home break Blacks Beach. The surf was consistently good for the weekend, producing solid 3-5ft waves with minimal wind.  Read More>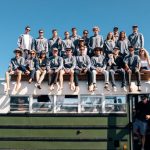 Event number three of the NSSA 2018-2019 was held at 9th St. Huntington Beach, the surf city of the world. Originally the third event was scheduled to be in Santa Cruz, but due to expected heavy rains the contest got switched >Read More
Event two of the NSSA College Season was held at Seaside Reef. Unlike the conditions at the Blacks contest, the waves at Seaside contest were much smaller. Read More>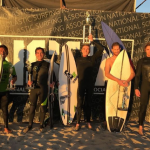 The fourth NSSA 2018-2019 College season contest was held at Huntington Beach, Tower 3, with 27 different surf teams competing from across California. Read More>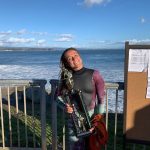 The Santa Cruz contest is the last contest of the year, it was originally scheduled earlier but cancelled due to rain. The contest conditions unfortunately might have been the same type of conditions but thankfully the storm cleared up. Read More>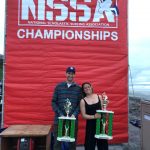 UCSD's surf team triumphantly worked their way up to a 5th place finish at the state championships at the iconic Seaside Reef. A solid turn out for the team with a lot of team sport and improving heat strategy. Read More>