The UCSD sailing team is a student-run sports club that exists to represent the school in college regattas throughout the state and across the country, as well as to introduce students to what we believe is the greatest sport in the world: sailboat racing.
As members of the Pacific Coast Collegiate Sailing Conference (PCCSC), we compete in co-ed and women's events about every other weekend during the school year. We sail in CFJs, 14-foot, two-person dinghies that are simple enough for beginners, but still provide a good platform for racers to hone their boathandling and tactics with.
While we are a racing team, a large part of our function is to introduce students to the sport of sailboat racing. Sailing is a sport that is easy to remain involved with after graduation. Many of our alumni continue to race after college, including some who learned with the team.Sailing team is not only a way to learn a new sport, it is a way to meet new people, travel about the state, and get involved with UCSD outside of the lecture hall.
Our team sails in the beautiful Mission Bay, about ten minutes south of campus. We keep our six CFJs at the Mission Bay Yacht Club, a club with a strong emphasis on dinghy sailing. Practice is an integral part of membership on the team. Typically, the team practices two or three times a week from 11:00AM to 2:00PM. Rides are provided for students without transportation. As with any skill, those who practice most will improve faster and be more likely to be selected to compete in regattas. For novice sailors, weekend clinics are held to teach new skills and gain familiarity with our boats.
Whether you are a born and raised racer, or have never seen the ocean before, the UCSD sailing team can make a great addition to your college life. Friends, competition, and excitement await!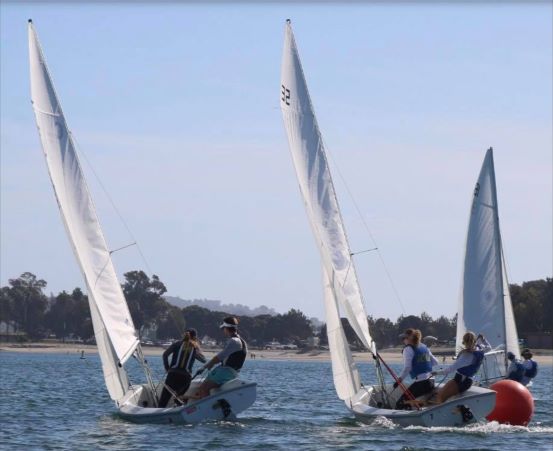 The PCCSC college sailing teams from 15 universities along the West Coast all traveled to San Diego this past weekend to compete in the 2018 UCSD Frosh/Soph Regatta and the 2018 UCSD Open Regatta. Read More>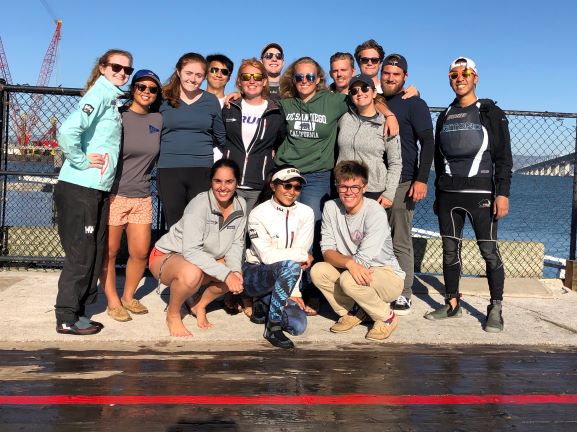 The Triton Sailing team raced in the Stoney Burke Intersectional Regatta hosted by the UC Berkeley Sailing Team at Treasure Island Sailing Center. The weather was 70° and sunny all weekend. Read More>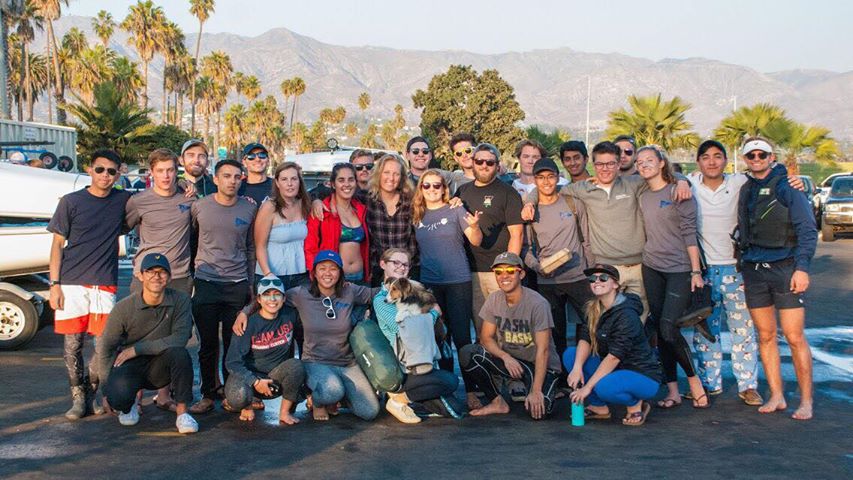 The UC San Diego Sailing Team drove up to sunny Santa Barbara this past weekend to race against other colleges in the annual Fall Pacific Coast Conference Championship. The regatta was hosted by UC Santa Barbara with races held both Saturday and Sunday. Read More>
The UC San Diego Sailing Team was lucky to enjoy a gorgeous weekend in Honolulu, HI, for the annual Rainbow Invite Regatta, hosted by University of Hawaii. The team raced against 17 other teams from across the country. It's a great chance to race against teams Read More>