Even though the academic year is coming to a close doesn't mean things stop at Recreation! Check out some of the awesome things we have going on this summer:

Fitness-Yoga Pass
Our new Fitness-Yoga Pass is still available for purchase this summer! And no worries if you are only here for one summer session, since each summer session has a separate pass. So no matter if you are here for one session or two, the Fitness-Yoga Pass is here to help you stay in shape while you explore the 60+ classes offered each week! The pass gets you access to all those classes, including ones like yoga, zumba, cycling, and kickboxing, plus it only costs $50 for students during summer session 1, and $40 for summer session 2.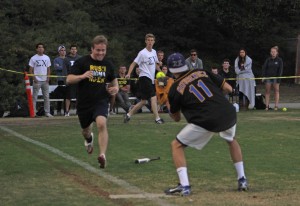 Intramural Sports
It's always fun playing sports with your friends, so why not get a team together for intramurals this summer? You can chose from coed softball, soccer, and basketball, or men's softball. Registration opens late June, so start reaching out to friends to get a team together! Or if you'd prefer to meet new people, you can always sign up by yourself and be added to a team. FREE for students and Rec Card members all summer long.

Mission Bay Aquatic Center
Summer is the perfect time to get out on the water, and Mission Bay Aquatic Center can help you do so! MBAC offers sailing, surfing, kayaking, stand up paddle boarding, wake boarding, wakesurfing, waterskiing, rowing, and windsurfing classes, or you can rent their equipment.

Outback Adventures
Are you going on a trip this summer, but not sure where to get equipment? Outback Rental Shop can help you with all your gear needs! From sporting equipment to watersports to camping, they've got it all, and for great prices too. Or, if you are looking to go on an organized trip, Outback Adventures can plan, outfit, lead, and customize outings and team building events for your group. Check out our website for more information.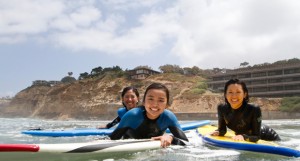 Rec Classes
Just like any other quarter, Rec Classes are still offered in the summer! It's the perfect time to learn a new activity or improve on an old one. There's swimming, surfing, scuba, circus arts, dance, martial arts, sports, and gymnastic classes with all different levels and times in each category, so the class should fit in easily with your schedule!

Facility Hours
If you are taking summer classes, you'll automatically have access to the gym facilities this summer, but if you aren't, make sure to buy a Rec Card! Even if you are a student during the normal year, but not one during the summer, you'll need to buy one (or flex passes or day passes) to have access to all the facilities. Click here to see facility hours.