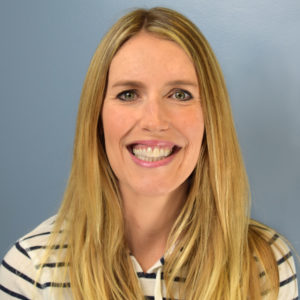 Katie Shaw-Bullock (Gidget)
Camp Director
Office (858) 534-3911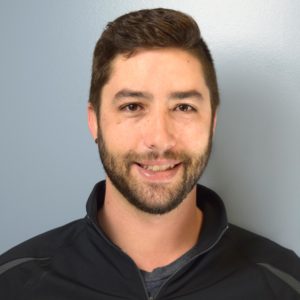 Ben Brickley (Brick)
Assistant Camp Director
Office (858) 822-0532
DESCRIPTION & REQUIREMENTS
The Knock Around Camps are built upon our belief that environment dictates a child's summer experience. Each summer we at Knock Around strive to create a low pressure, high energy, positive environment where children are encouraged to create friendships, explore creativity, and have the time of their lives.
In order to participate in any of our Knock Around Camp Programs, all campers must meet the following minimum requirements:
Be 5 years old prior to the first day of attendance
Be potty trained
Have the ability to understand and abide by camp rules
Have the ability to understand and follow direction
Have the ability to participate safely and effectively in a variety of physical and instructional activities
Have the ability to pay attention without being disruptive
Understand the consequences of inappropriate behavior
Have the ability to follow safety instructions
Have the ability to interact with peer group in a civil manner
Understand how to respect others and their personal belongings
Be able to communicate needs to camp staff
Be able to wear a face covering for the full camp day
NEW! HEALTH AND SAFETY REQUIREMENTS
Campers MUST pass a symptom and temperature check (below 100.4 degrees F) each morning at drop-off in order to attend camp for the day.
Families self-report that:
Campers are asymptomatic (no cough, shortness of breath, chills, sore throat, muscle aches or loss of taste/smell).
No one in household has symptoms.
Campers have not had unprotected contact with anyone diagnosed with COVID-19 for the last 7 days.
If camper tests positive for COVID-19, they are not allowed to return to camp until they have been cleared by their medical provider and written documentation has been provided to Camp Directors.
If a household member or close contact tests positive for COVID-19, camper is not allowed to return to camp until the positive individual has been cleared by their medical provider and written documentation has been provided to Camp Directors.
To protect others, each camper must have a face covering with them at all times and are encouraged to wear them.
Campers encouraged to maintain at least 6' of physical distancing from other campers and staff.
Indoor activities require face coverings
While outdoors, face coverings encouraged. If not wearing a face covering, maintain a distance of at least 6' from others.
Frequently wash hands for 20 seconds. Use hand sanitizer when hand washing not available. Any child under 9 years old will use hand sanitizer with adult supervision.
Scheduled hand wash breaks before and after eating
Stay within their group.
Avoid handshakes, hugs, fist bumps, or physical contact of any kind.
If campers are not able to abide by any/all of the above requirements, they will be asked to leave camp for the duration of the summer and registration fees refunded.
COUNSELORS
Our counselors are positive, energetic, highly motivated college students or recent alumni. We believe it is our counselors that separate Knock Around from many other day camps in San Diego. As college students, the counselors can play an active role in each child's life as a positive role model. They create an energetic and open atmosphere that helps campers feel comfortable to be themselves. All counselors are certified in CPR and first aid, familiar with the UCSD campus, and experienced in working with children.
Additionally, We hope to have all counselors vaccinated prior to camp starting in June. Counselors will also
be wearing masks all day, every day. Counselors are required to complete a daily symptom and temperature check, and will undergo weekly COVID testing throughout the duration of the summer.
DAILY SCHEDULE
7:45–9:00am : Drop-off at Main Gym cul-de-sac
9:00–10:00am : Scheduled activity (i.e. Guitar, Tennis, Dance, Arts & Crafts, or Science, depending on the day)
10:30am–12:00pm : Free-time play
12:15–1:15pm : Lunch
1:30–2:30pm : Scheduled activity (i.e. Gymnastics, Frisbee golf, Aerial Silks, or Fencing, depending on the day)
3:00–3:30pm : Swimming or Free-time play
4:15–4:45pm : Pick-up at Main Gym cul-de-sac The specific hours of each group's activities will vary.
At times, there are changes to this schedule and we will keep you posted throughout the session.
IMPORTANT DATES
February 26th – The last day to email Gidget or Brick to be included in the lottery (everyone on our email list, including returning campers from summer 2019, has automatically been included)
March 1st – The registration lottery takes place
March 2nd – The registration order and directions are sent out to all camp parents
March 2nd–4th – Registration begins for our returning families who have attended for 6+ years
March 8th – Registration begins for affiliates and 2019 returners with lottery numbers
More information on the registration process can be found on the last page of the brochure.
DRIVING DIRECTIONS
From I-5 (Interstate 5) to Genesee Avenue:
Go west on Genesee. Turn left (south) on N. Torrey Pines Road (far left lane). At the first light (North Point Drive), turn left. Continue on around Campus Loop Road past the fields and RIMAC. The Hopkins Parking Structure will be on your right.