UCSD Men's Lacrosse Takes on Point Loma, UCI, Long Beach State, NAU, and Montana
2/28 M Lax- UCSD Beats Point Loma Nazarene 22-1!
UCSD takes down Point Loma in their first conference game of the season. The Tritons nearly finish with a perfect defense game; however Point Loma managed to squeeze one goal by the Tritons. With dominant performances by Austin Ortel, Alex Franz, and the entire Triton's defense, UCSD manages to win 22-1 this Tuesday, February 28th.
3/5 UCSD Beats UCI 29-1!
UCSD beats down UCI in a dominant 29 to 1 game. Austin Ortel, the attackman, got a total of 10 points this game alone, with UCSD having more than 15 scorers this game. This is the Tritons second in-conference win this season. The Tritons are now 6-0 this season!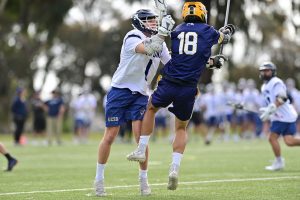 3/12 UCSD Beats Long Beach State 21-1
UCSD takes down their third in-conference team in dominant fashion once again. This is the third game where UCSD has beaten a team with more than 20 points will holding their opponent to only 1 point. The tritons are now 7-0 this season, and 3-0 against in-conference opponents. The Tritons look to take down NAU in their next game!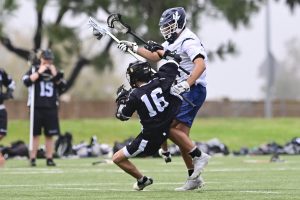 3/16 UCSD Takes Down NAU 14-8!
UCSD takes down ranked opponent Northern Arizona University 14-8 this Thursday, March 16th. Nick Krolikowski, a senior attackman and captain, had an impressive 5 points in his first game back after an early season shoulder injury. UCSD now looks forward to taking on their hardest opponent yet this season, #2 ranked Montana this coming Sunday.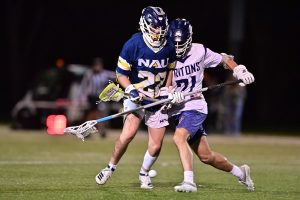 3/19 UCSD Loses to Montana 9 - 11
UCSD take their first loss of the season to #2 ranked Montana. UCSD came back from a steep 3-10 early deficit to make the final score 9-11. The Tritons defense came alive in the second half, only allowing Montana to score a single point, despite being man down multiple times during the half. UCSD looks to rebuild and come back stronger for their games later in the season.