By: Erin Kukura, MS, RD, UCSD Recreation Dietitian
Looking to up your meal plan game with easy and delicious meals? Here are a few sheet pan meals to make your life easier!
2. Sheet Pan Garlic Ginger Chicken and Broccoli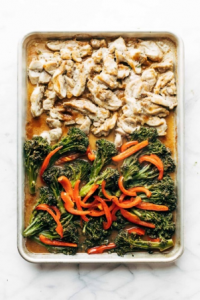 3. Sheet Pan Mexican Veggie Dinner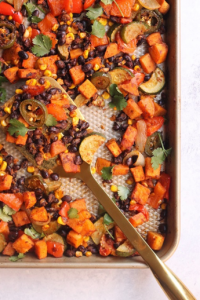 4. Sheet Pan Pesto Chicken Dinner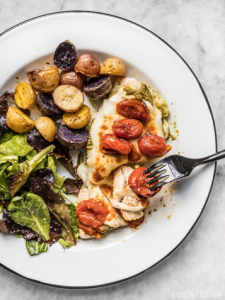 5.Easy Sheet Pan Chili Garlic Roasted Shrimp and Broccoli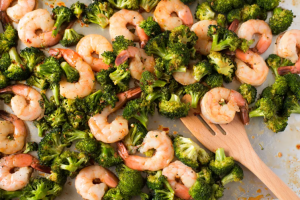 If you'd like assistance on your journey to well-being or feel that you would like to improve your relationship with food feel free to contact Erin @ ekukura@ucsd.edu.
For more information on services go to: https://recreation.ucsd.edu/wellness-services/nutrition/