By: Erin Kukura, MS, RD
Breakfast is an important meal of the day. It oftentimes kickstarts our metabolism and can keep us satisfied and with enough energy levels to start our day. But, it can also be a challenging time of day getting ready for work or school.  Breakfast should be something that enhances your day and shouldn't be difficult. Here are 10 Easy breakfast ideas that hopefully help you to have something on hand tomorrow morning 🙂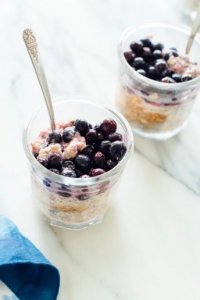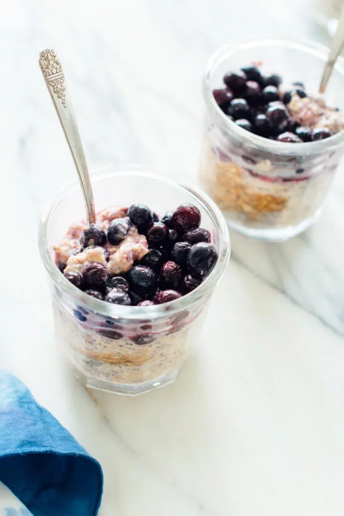 Overnight oatmeal – This is a great option for preparing the night before and having it ready to either eat in the morning or take with you to school/work.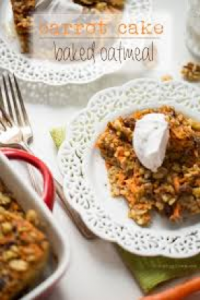 Baked oatmeal – A great one to make ahead of time, then eat throughout the week. I like to add some Greek yogurt for some added protein!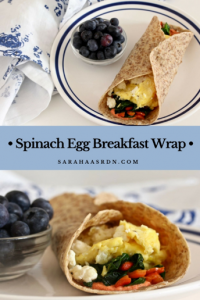 Spinach Egg Breakfast Wrap– These can be made ahead of time and frozen to take with you to work and microwave.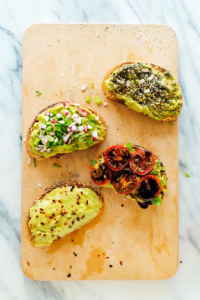 Avocado Toast -A cult favorite with endless options!
PB Toast with banana – My favorite, go-to. You can play around with nut butters and switch out toast for an English muffin or sourdough bread for some variety!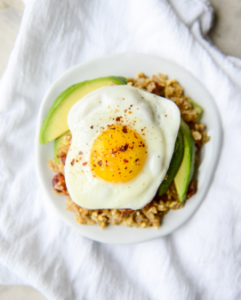 Breakfast Fried Rice – For those that crave a more savory breakfast.
Granola bar + fruit – Perfect for those mornings that you're running out the door. I like Rx, and Lara bars.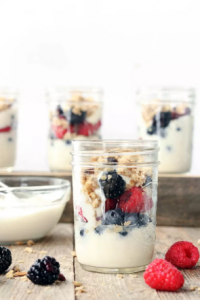 Yogurt Parfait– this can either be made ahead or thrown together in the morning. It's also a fun way to add different toppings try coconut shavings, nuts, berries, or dried fruit.

Pumpkin Pancakes! A great fall staple that is quick and easy to prepare!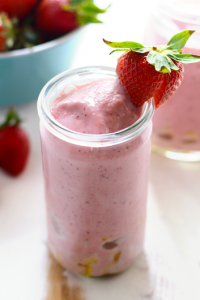 Smoothie – If you do have more time and access to a blender this is a great way to drink your breakfast on the go!
If you would like to schedule an appt with the Erin Kukura, the Recreation Registered Dietitian go to: https://recreation.ucsd.edu/wellness-services/nutrition/or e-mail at ekukura@ucsd.edu