With Spring right around the corner, look for new ways to get active with UCSD Recreation! Here's a list of 10 things you can sign up for to get out, meet new people, and improve your well-being, all while having fun!
Did you hear about the new Fit-Yoga Pass last quarter but you didn't get to try it out? Well you should in Spring quarter! Once you buy the pass you can take UNLIMITED classes all quarter. There are 75 classes a week and include yoga, pilates, cardio, cycling, mediation and Zumba. Since you can pick which classes you attend each week, this pass will for sure fit into your schedule and keep you fit.
Who doesn't need a massage after the long, stressful winter we've had? Make sure to get a Swedish, Deep Tissue, Sports, or Heated Stone Massage to indulge yourself and help you relax. You can buy a 50 minute or 80 minute massage or if you buy 7 private massages, you get one free!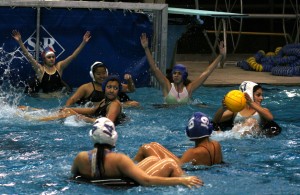 Grab some friends and sign up as an Intramural Innertube Water Polo team! It'd be a fun way to interact with friends, keep active, and laugh at yourself as you struggle to stay in your innertube while playing this fun, goofy sport. You need 7 person teams (4 men/3 women or vice versa) and you can sign up for Sunday or Wednesday nights.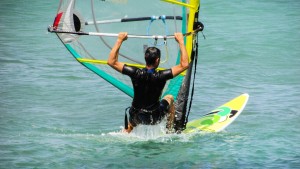 I don't know about you, but when I tell people that I go to school in La Jolla, the first thing they ask is if I do any water sports. So why not try out windsurfing at Mission Bay Aquatic Center? Nearly anyone can learn how to windsurf and instructors will take you through dry-land and on-the-water coaching to help you learn. There's a level 1 and a level 2, so you are able to pick which one best fits your skill set. Don't be afraid to try it!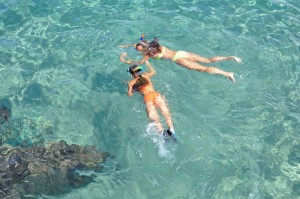 We are lucky enough to have the ocean as our backyard so why not sign up to snorkel at La Jolla Cove and see the amazing world beneath the ocean's surface! It's teeming with wildlife, from bright orange Garibaldi fish to harmless Leopard Sharks, and a good way to see them for yourself is to go on this mini day drip with Outback Adventures!
Wine Tasting Valle de Guadalupe Baja California
Explore the beautiful Valle de Guadalupe and spend the day visiting vineyards and tasting Baja California's reowned wines with this Outback Adventure trip! It's on Saturday, May 13th and you will depart UCSD at 10am, mark your calendars for this opportunity!
Learn a new skill or work on an old one by signing up for an Archery Rec Class! Classes vary from beginners to an open practice with coaching, or even a 10 time pass that allows you to drop-in on workouts, so no matter which one you pick, you can work on improving your Archery skills! Are you good enough to compete? Check out the Sun God Archery Team, a social, recreational and competitive archery club for archers of any level!
If you've been thinking about taking a Dance Rec Class but haven't done so yet, now is the time! Hip Hop is a fun class that focuses on getting novice dancers to be more familiar with hip hop dance techniques with fun and challenging choreography. You'll learn the basis of body control, memory, and pick up associated with learning dance. Not into hip hop? We have many other dance classes for you to try, like Break Dancing, Latin Dance, Jazz Dance, and much more!
Sign up for our Scuba Rec Class to learn safe diving practices and get knowledge development, pool sessions, and ocean dives! There's a maximum of 8 students per instructor, so you can get the hands-on interaction you need in a semi-private setting. All meeting times are mandatory though, so make sure you are serious about the commitment of learning how to scuba this quarter. It'd definitely be fun to learn something not everyone knows how to do and get more comfortable in the water!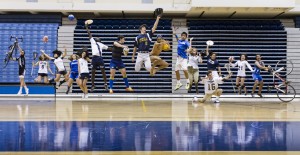 Let's show our UCSD spirit and go out and support some of our Sports Clubs! From baseball to volleyball to sailing, we have 30 teams you can go out and watch. Check out all of the teams' schedules in the Rec Magazine or online and put some in your calendar so you can cheer on your friends and classmates.
Hopefully at least one of these sparked your interest, but keep in mind that UCSD Recreation offers so much more too, so take a look for yourself on our website or in our Rec Magazine! Happy Spring 🙂