Not a Member? Recreation Members receive access to all of our facilities located conveniently across campus, and receive discounted pricing on a variety of classes, trips, services and more! Become a Recreation Member today.
2018 KNOCK AROUND SUMMER CAMP
Katie Shaw-Bullock (Gidget) at (858) 534-3911 | kshawbullock@ucsd.edu
Ben Brickley (Brick) at (858) 822-0532 | bbrickley@ucsd.edu
Summer 2018 Camps are Full!
If you would like to be wait listed for a camp, please email Brick at bbrickley@ucsd.edu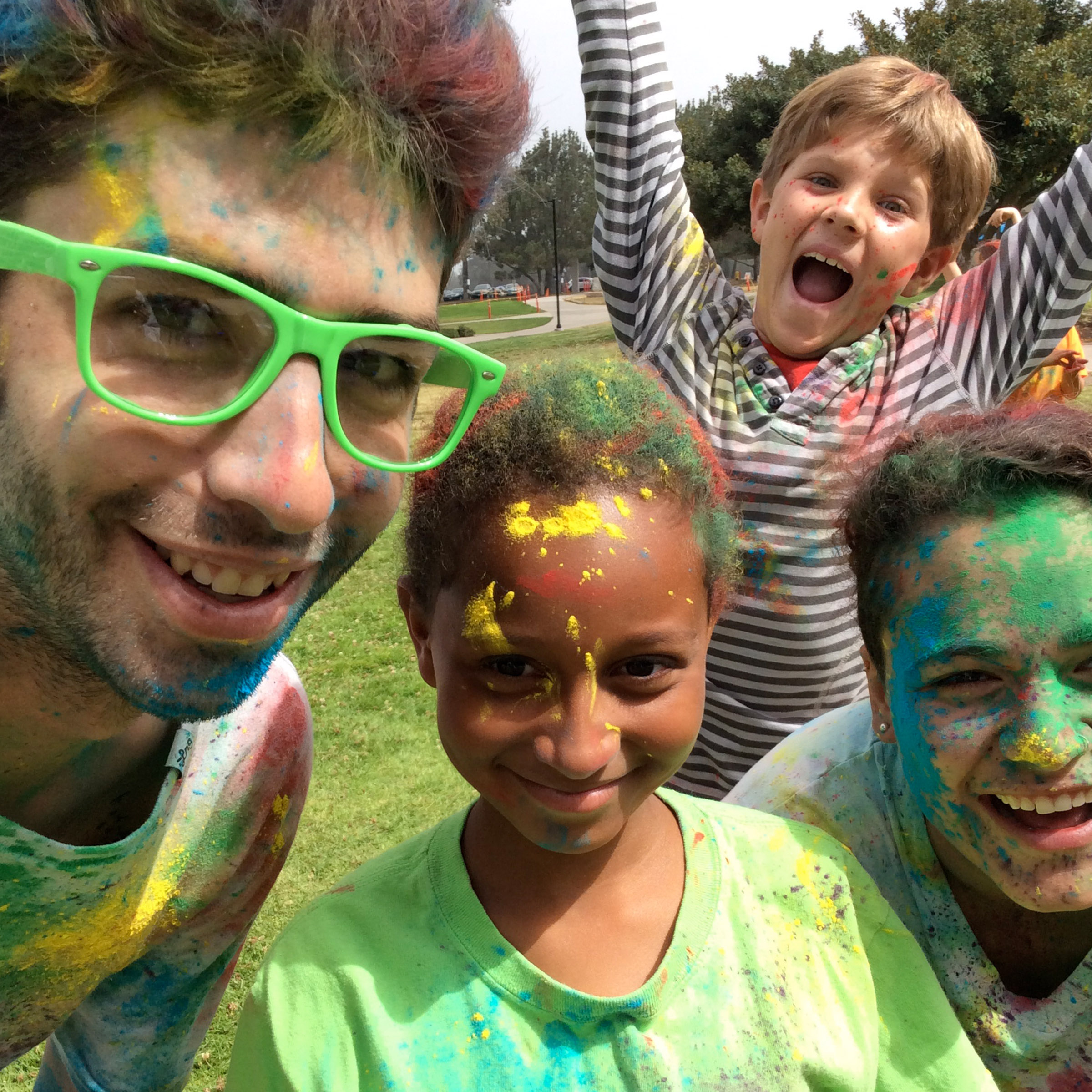 Knock Around Classic Camp – Ages 5-11
Heading into its 28th summer, the Knock Around Classic Camp is a coed, full-day camp program. Nestled between UCSD's Muir and Revelle College in the Main Gym facilities, Knock Around Classic Camp takes advantage of our unique access to UC San Diego's vast resources in creating a daily schedule that keeps children active and occupied from the early morning until the late afternoon. By blending scheduled activities with free-time play, Knock Around Classic Camp provides children the opportunity to learn new skills, develop game strategy, and engage in positive social interactions in a friendly, extended family type of environment. Schedules vary by week but can include such activities as swimming, arts and crafts, gymnastics, global kids, outside performers, camp games, and special events! The Knock Around Classic Camp program runs from 8am to 4:45pm. After Camp Care is available from 4:45–5:30pm and costs $40 per two week session.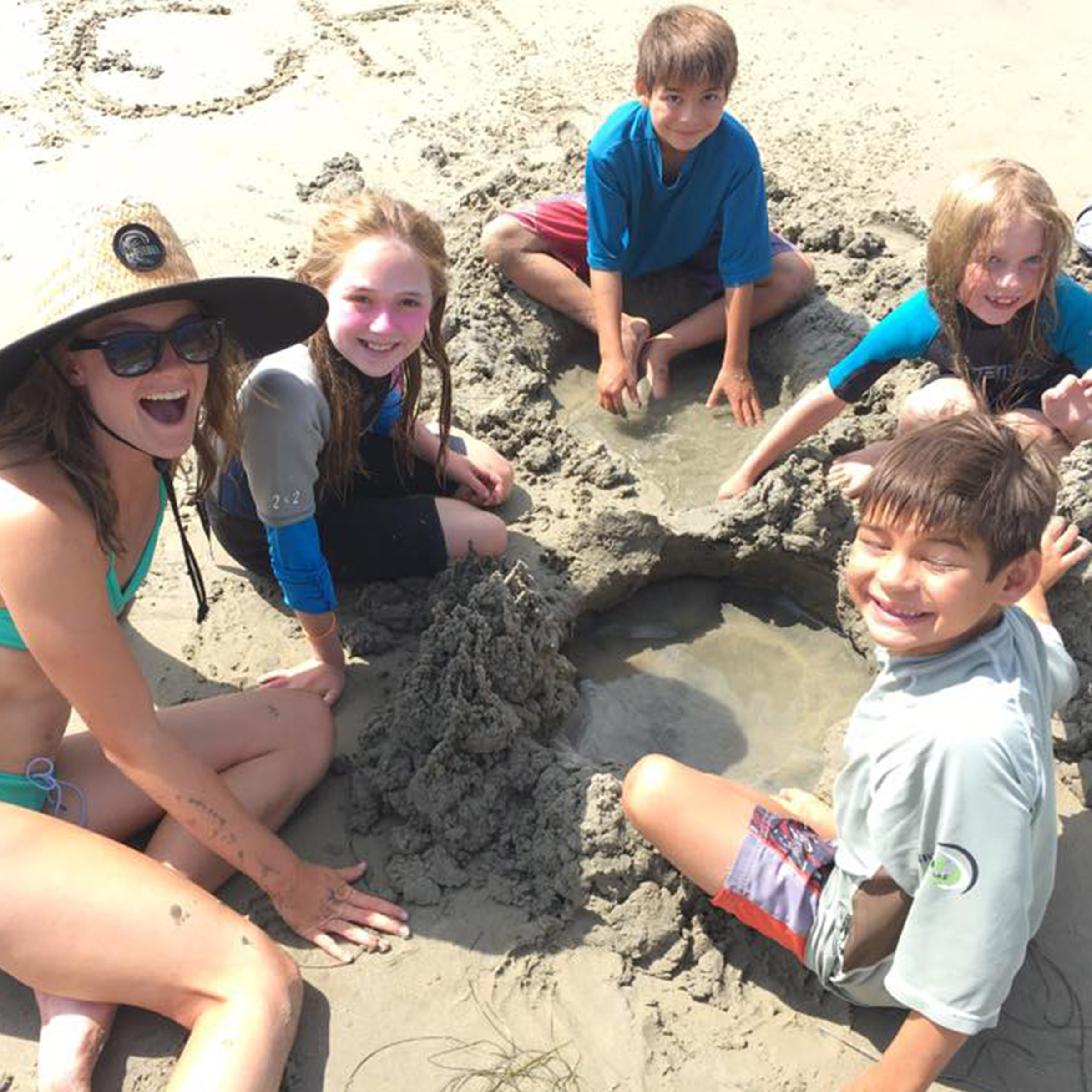 Knock Around Beach Camp – Ages 8–14
Located next to the Scripps Institution of Oceanography (SIO), our Beach Camp will take the Knock Around philosophy and apply it to the beach. Campers will have the opportunity to take surf lessons, hike to tide pools, learn basics of marine biology, build sand castles, and play on the beach. Surf instructors and certified lifeguards are present the whole camp day and adhere to a ratio of three children to every one adult when playing in the ocean. All campers who wish to go in the ocean must pass a swim test on the first day of the session. Beach Camp runs from 9am to 4pm. Before Camp Care is available from 8am to 9am and costs $40 per two week session. After Camp Care is available until 5pm and costs $40 per two week session.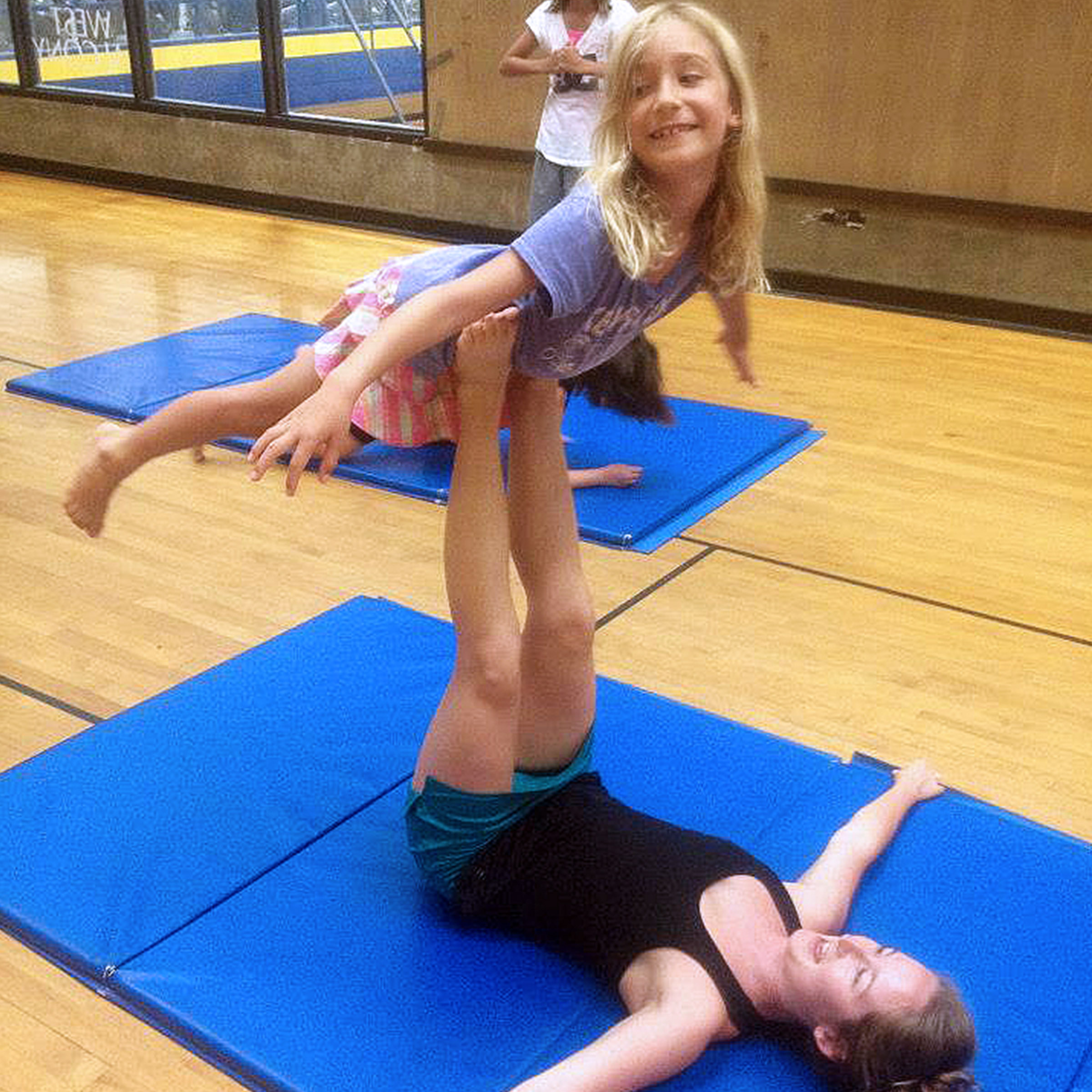 Knock Around Gymnastics Camp – Ages 7–12
Young gymnasts will love our Knock Around Gymnastics Camp! Gymnastics activities will be held in our gymnastics facility in the Main Gym south balcony. Campers will also be included in other Knock Around Camp games, events, and swimming in our indoor natatorium pool. Gymnastics Camp provides expert coaching from our experienced staff to our campers in a positive and non-competitive environment. The camp will focus on introducing new and improving existing gymnastic skills, while creating a fun and memorable summer experience for all campers.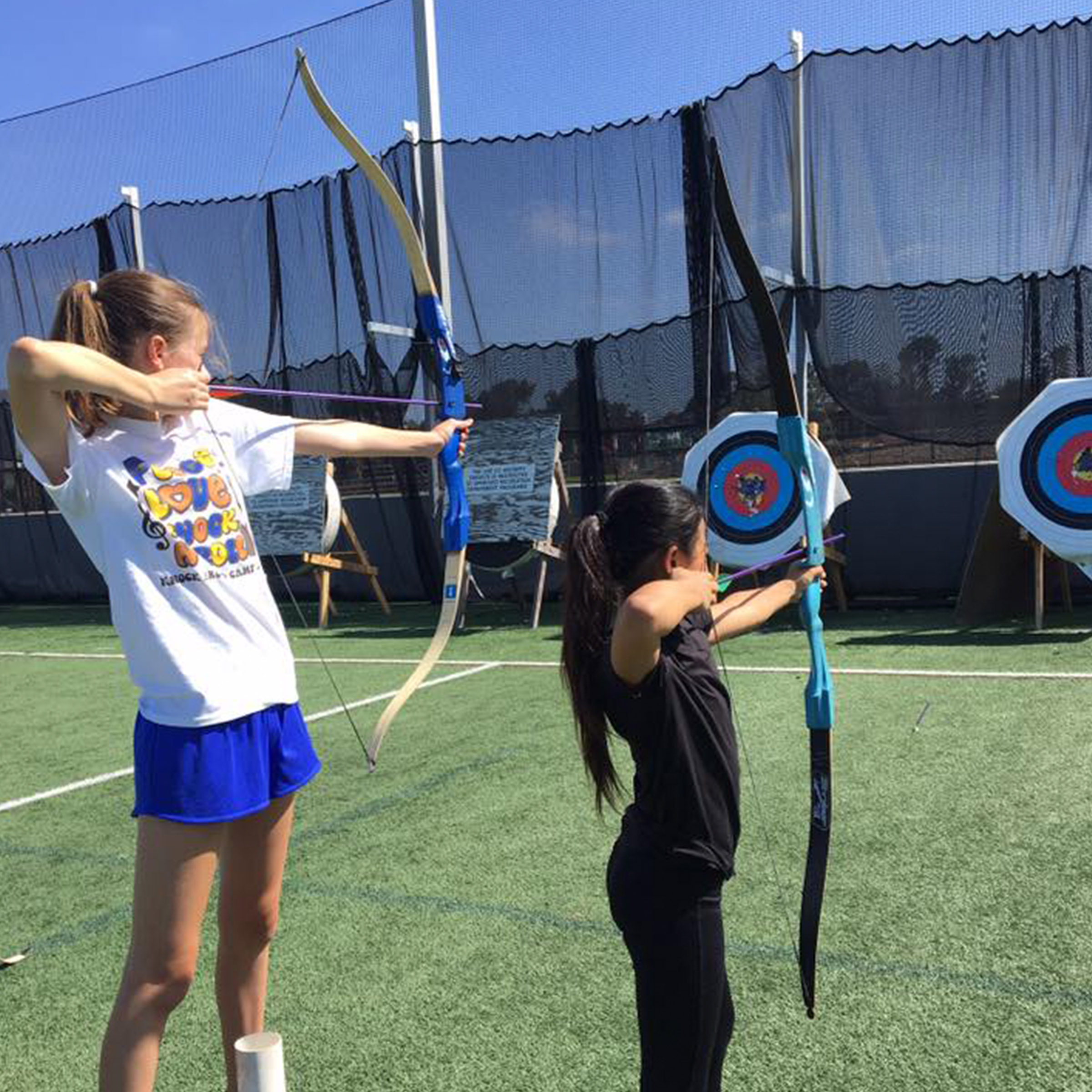 Archery Camp – Ages 7–14
Archery Camp teaches archery skills and teamwork in a safe and monitored environment at our new ECRA field. Emphasis will be on learning form and proper shooting technique, and campers will have plenty of time to practice hitting various targets. Archery equipment is provided. Archery Camp will take place entirely off site from the main camp in the Warren College area. Campers will utilize the ECRA field for archery, swim in Canyonview Pool, and play camp games in Warren college. Archery Camp runs from 9am to 4pm. Before Camp Care is available from 8am to 9am and costs $20 per one week session. After Camp Care is available until 5pm and costs $20 per one week session.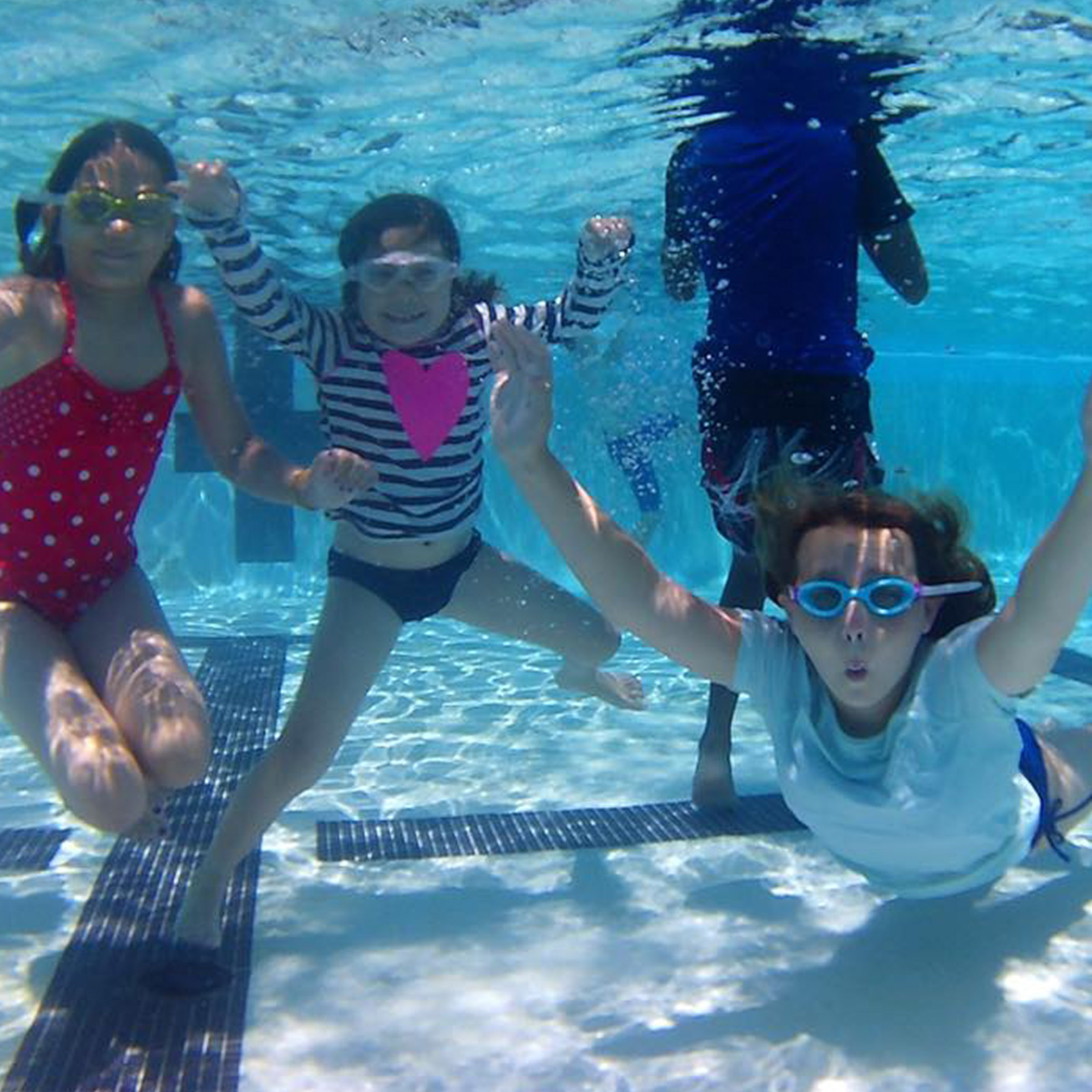 Aquatics Camp – Ages 8–14
If your camper's favorite time of day is swim-time, then this is the camp for them! Though campers will learn the basics of each swim stroke, the focus will be on fun and games in the pool. Inner-tube water polo, diving lessons, synchronized swimming, kayak jousting, and lots of pool games will keep your campers occupied throughout the morning. Campers must be able to pass a swim test in order to participate.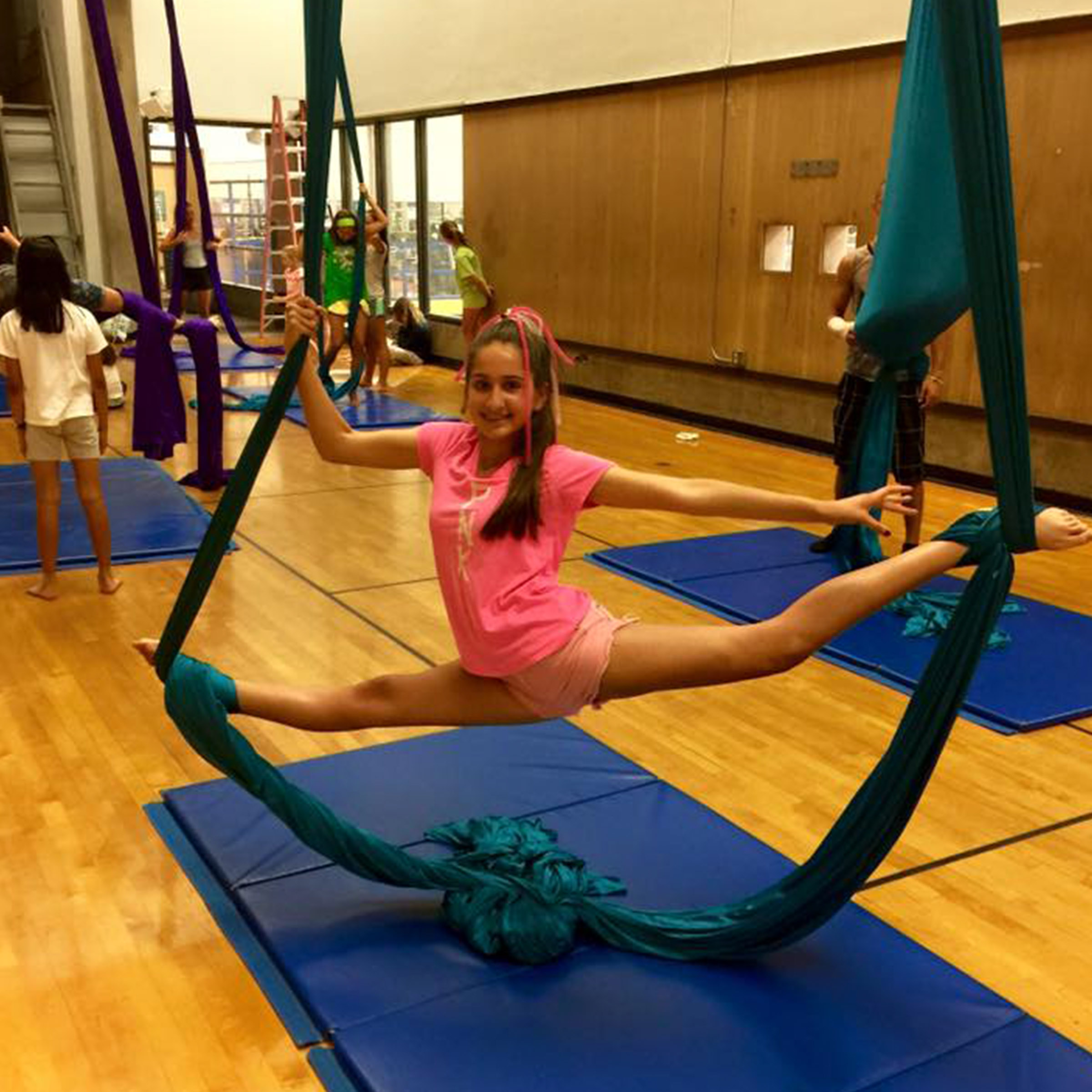 Circus Arts Camp – Ages 7–12
Circus Arts Camp will introduce campers to circus and performing arts in a safe and non-competitive environment. Activities will include aerial silks, juggling, slack lining, unicycling, face painting, and mime! Guaranteed to be an experience to remember!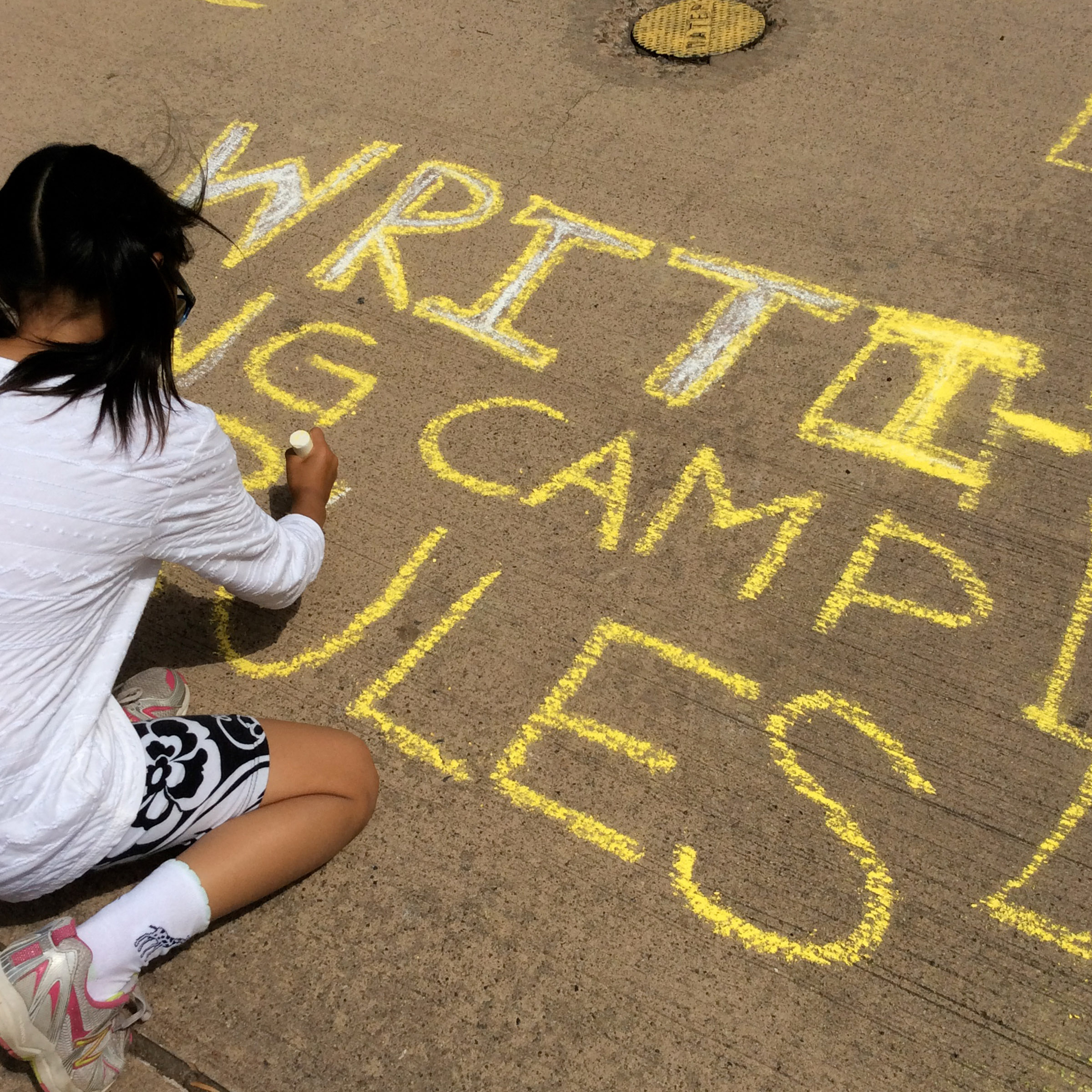 Creative Writing Camp – Ages 8–12
Creative Writing Camp will foster in kids a new, more positive relationship with the written word and work towards developing campers own 'voice', all the while embellishing writing skills that will help them achieve greater success with school assignments. Campers will learn to creatively think outside the box while completing various individual and group projects. As part of the Knock Around family, the order of the day will be fun and friendship!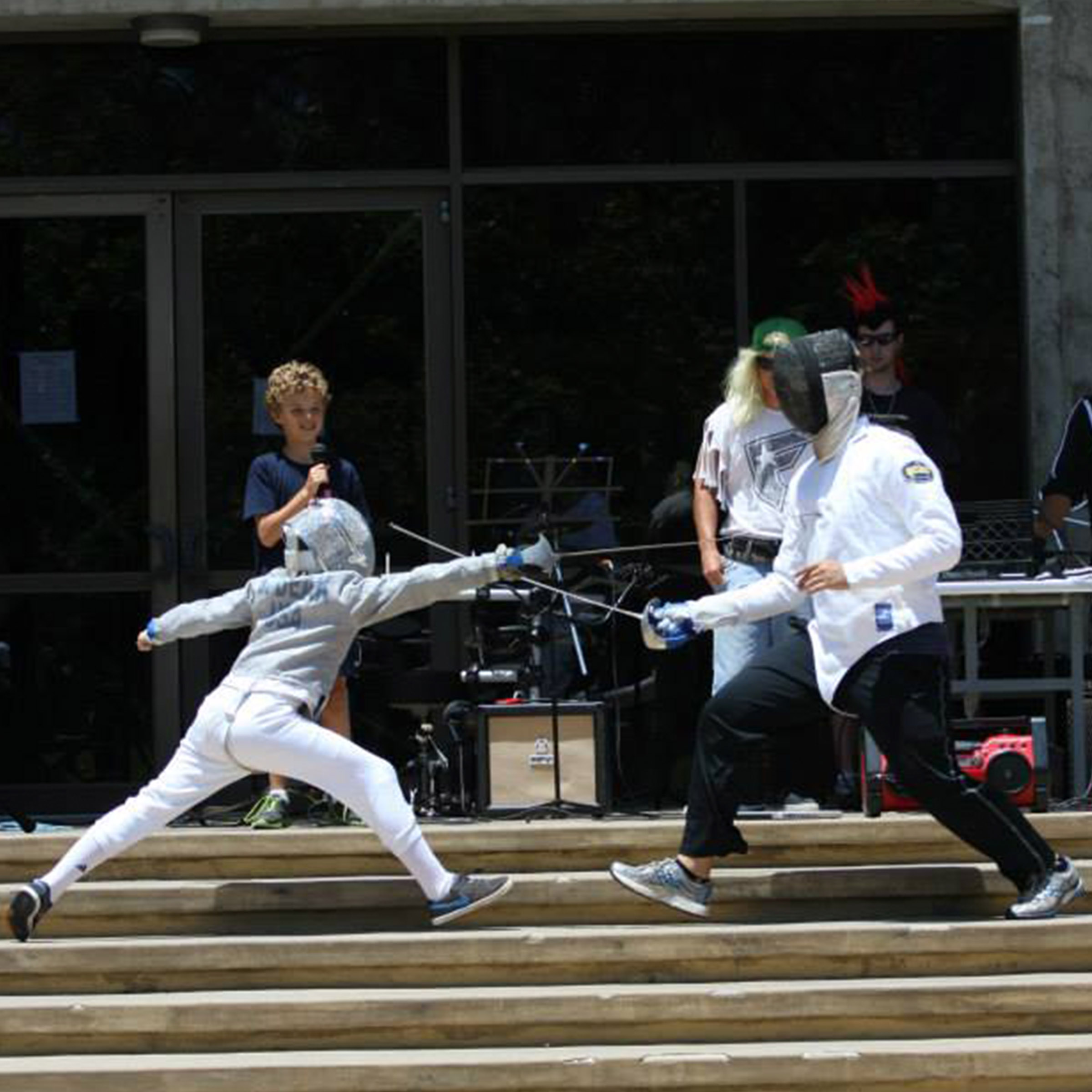 Fencing Camp – Ages 7–14
The Jr. Musketeers program teaches the sport of fencing to all levels. The program emphasizes skills development and immediate application to competitive fencing. Fencers will enhance technique through individual lessons and drills. We stress the learning of competitive skills and good sportsmanship as well as applying skills learned to the development of positive character. Fencing equipment is provided.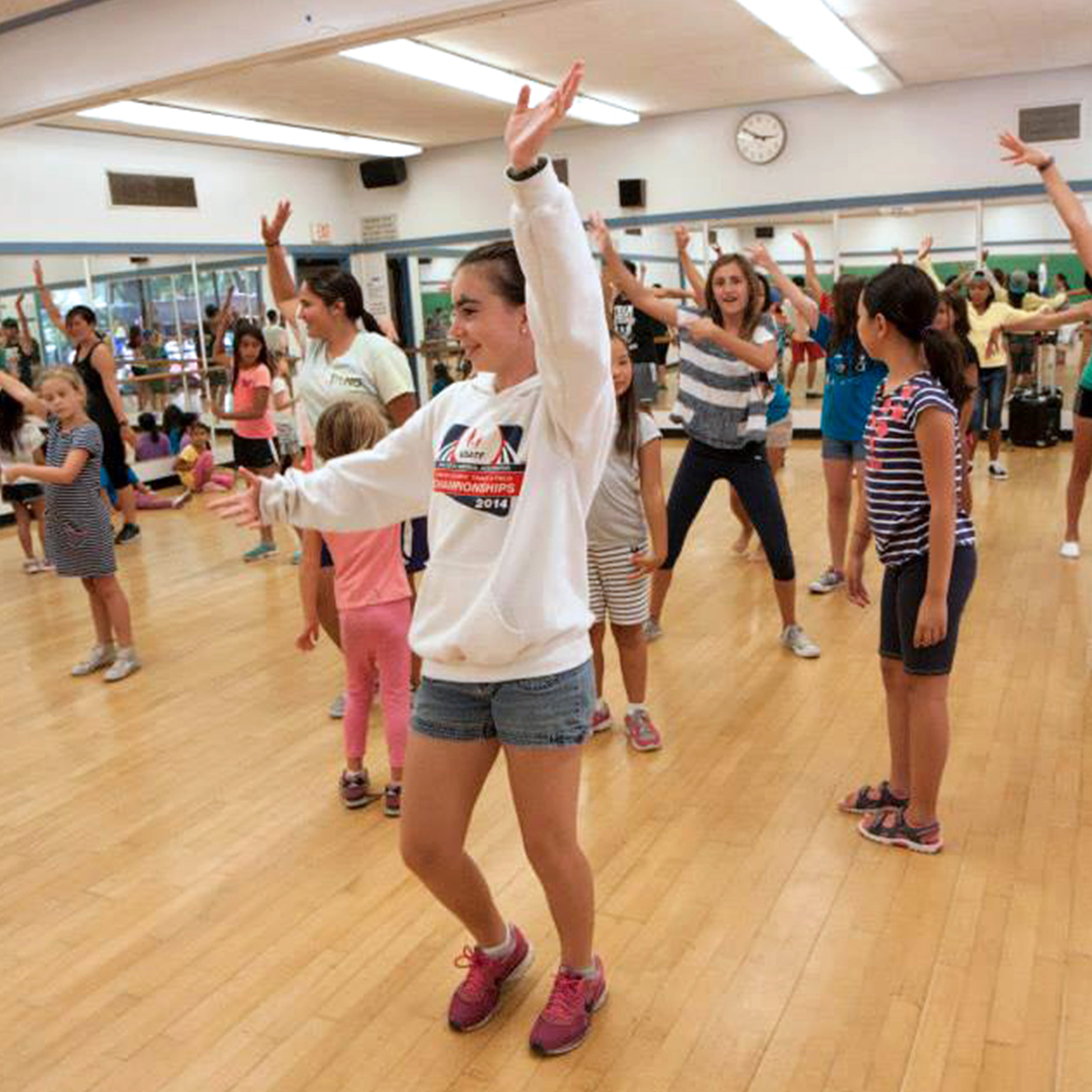 Hip Hop Dance Camp – Ages 7–12
This high energy Dance Camp will get kids moving while teaching basic hip hop techniques. Campers will learn the basics of body control, memory, and quick pick-up. No previous dance experience required!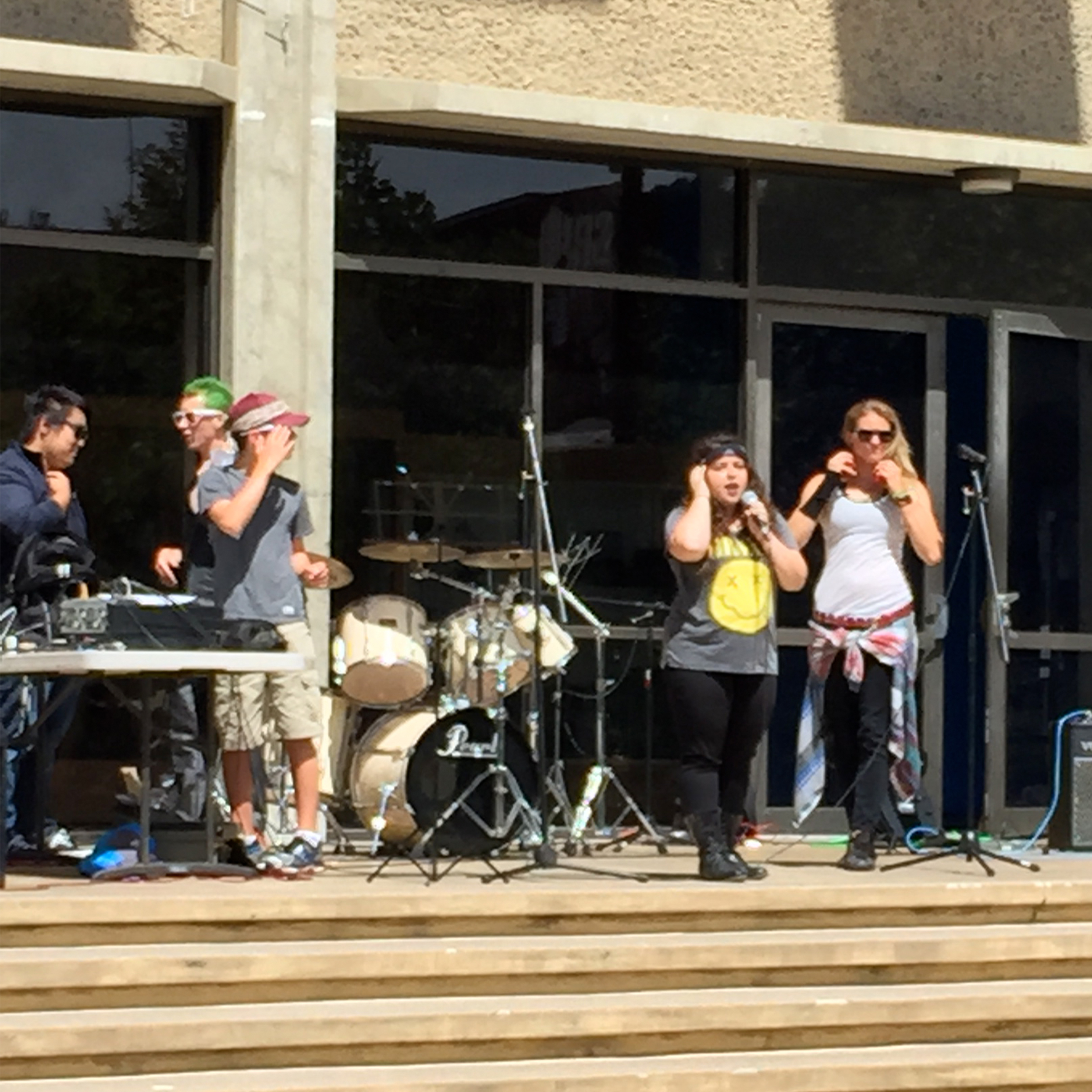 Musical Theatre Camp – Ages 7–12
Campers will sing, dance, and act out some of their favorite musical numbers in this creative camp! Young performers will develop an appreciation for musical theatre while working together to produce an end-of-session theatrical performance for parents. We will be offering 2 two week sessions of Musical Theatre Camp this summer.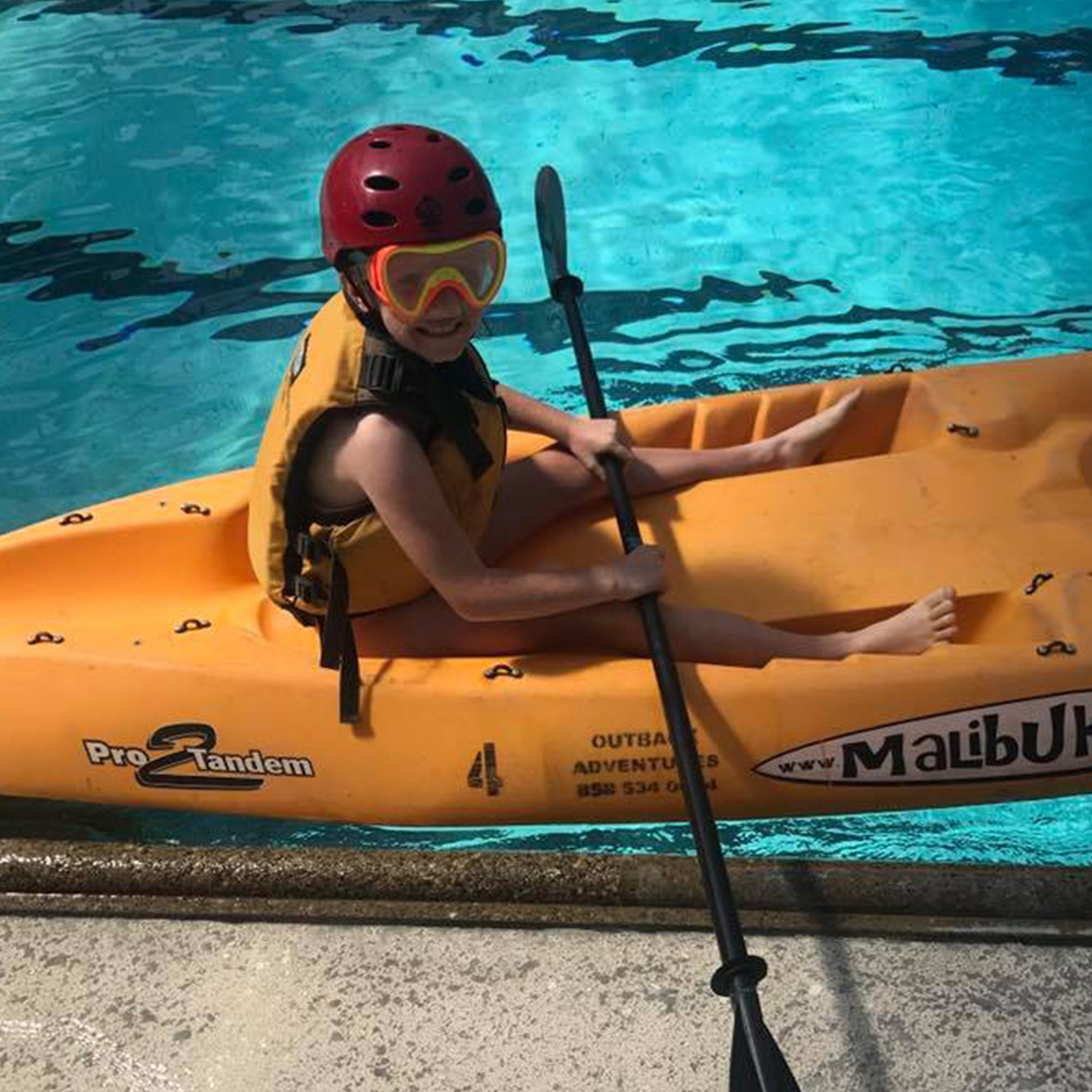 Outdoor Adventures Camp – Ages 7–12
Outdoor adventurers will love to explore the outdoors in this fun, nature-inspired camp. Rock-climbing, gardening, hiking, and basic outdoor skills will be taught by some of our counselors and Outback professionals. If your camper likes to adventure outdoors, then this is the camp for them!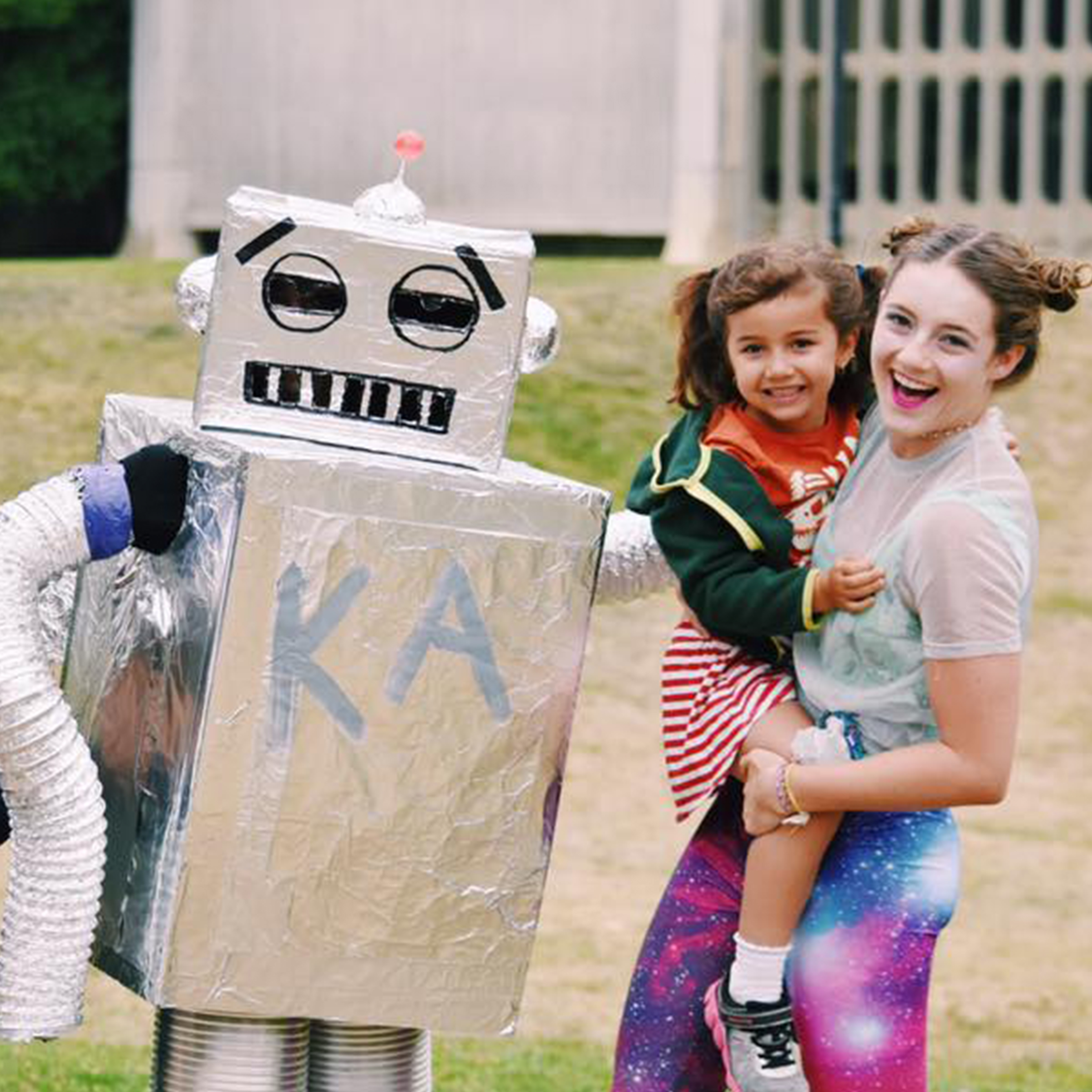 Robotics Camp – Ages 8–14
Robotics campers will learn the ins and outs of basic programming while building a robot made of Legos. Counselors will guide your camper to the ultimate goal of completing a functional robot that will compete in an end-of-session contest. Not to be missed!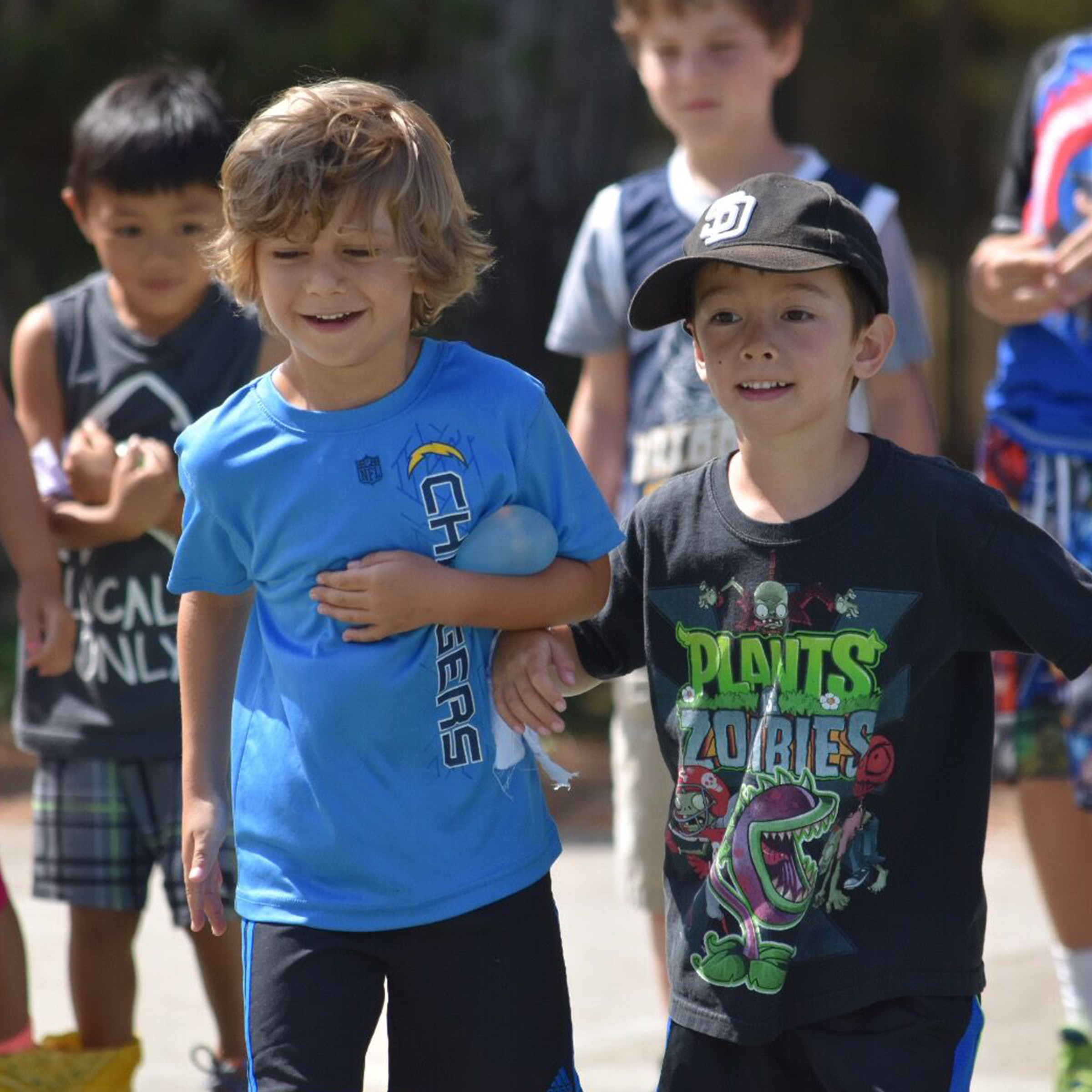 Sports Camp – Ages 7–12
If your camper is looking for one week of all the best games and sports that Knock Around has to offer, this camp is for them! Campers will participate in a variety of traditional and non-traditional sports and the most popular Knock Around Camp games. Participants should be energetic and prepared to be active the entire day!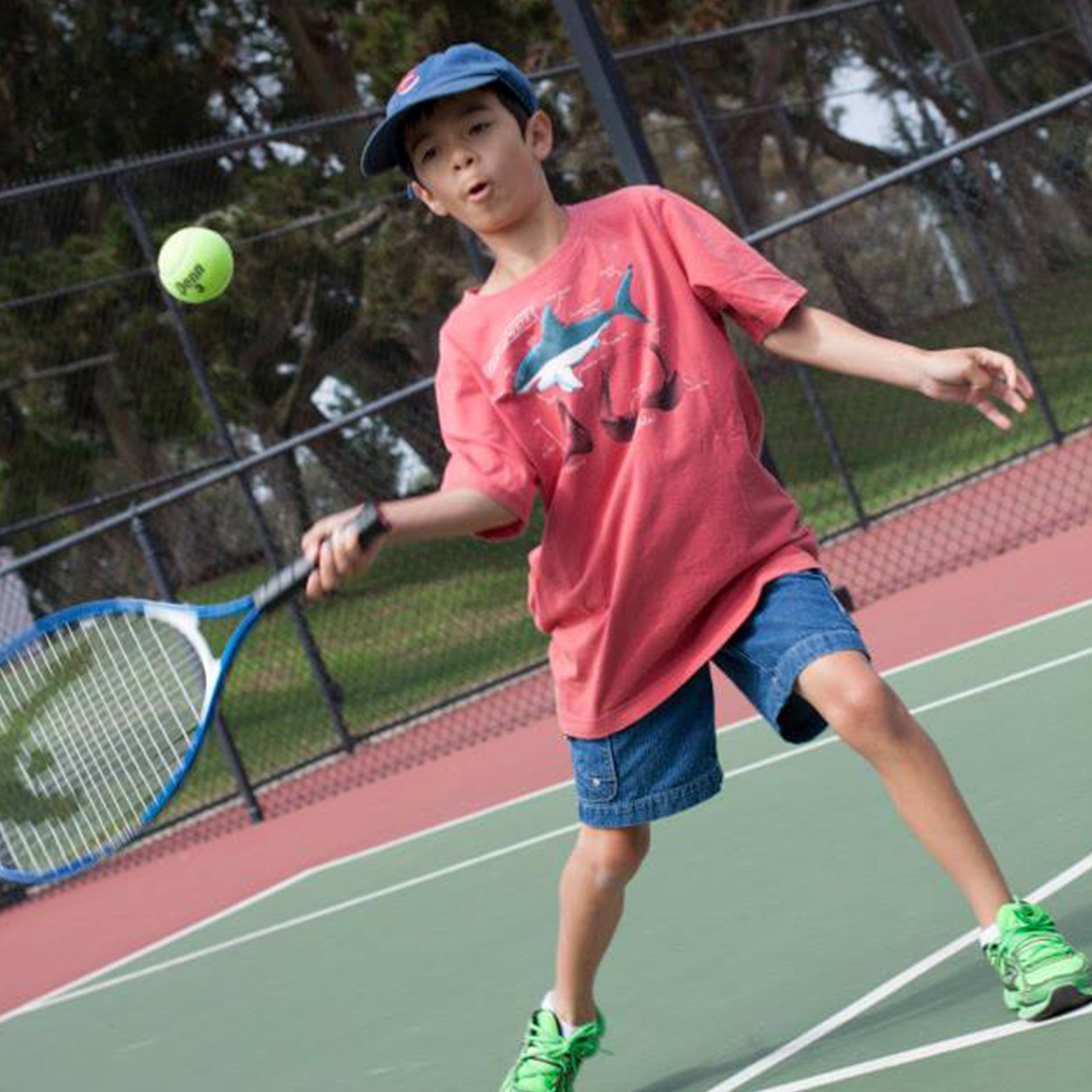 Tennis Camp – Ages 7–12
Tennis Camp is a non-competitive camp for kids who have an interest in learning more about the game. The small-group atmosphere and fun and positive environment allows for campers to get a good intro to tennis in a short amount of time. Campers will leave with new and improved skills and an appreciation for the game of tennis. Some racquets are available, but campers are encouraged to bring their own.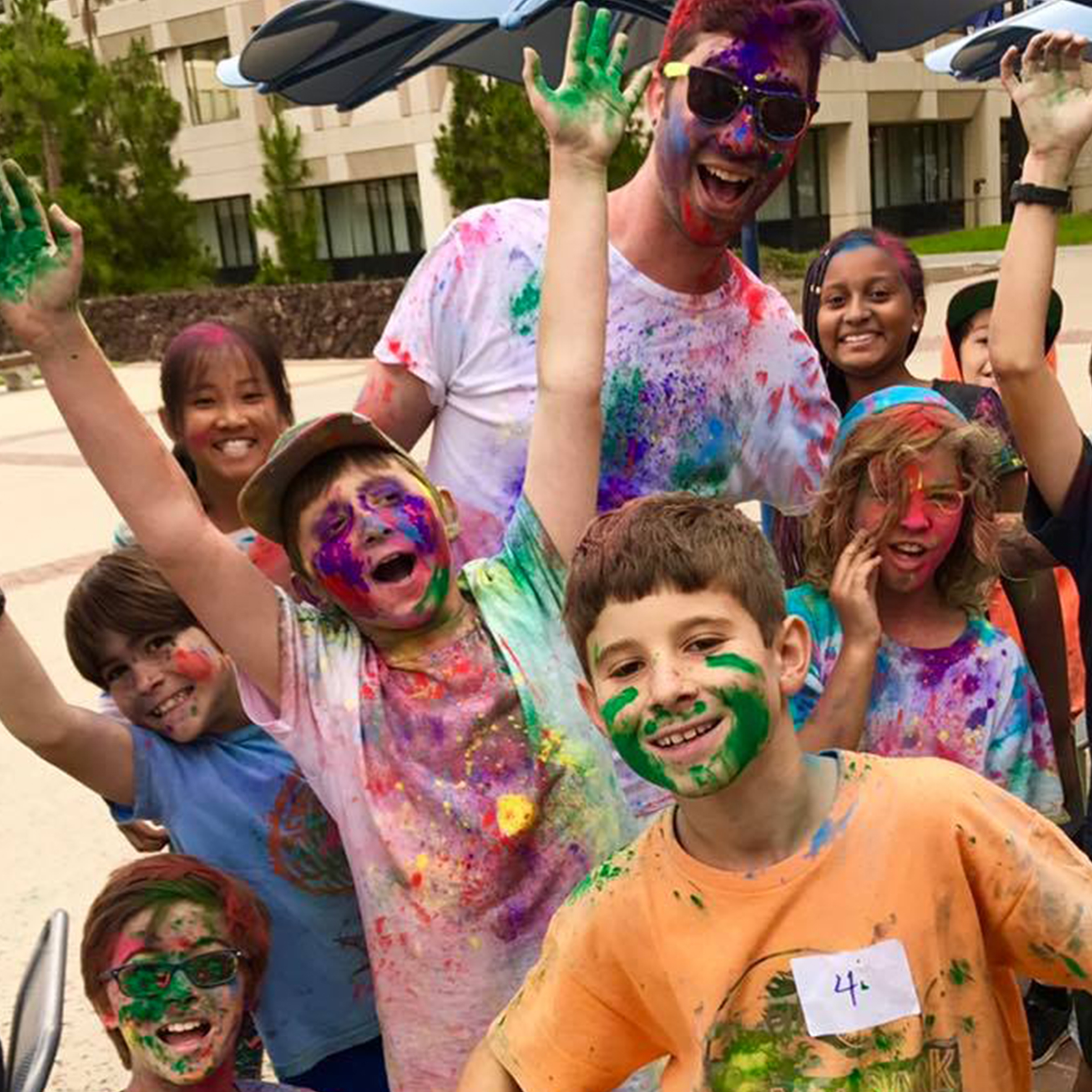 Wacky Science Camp – Ages 7–12
Campers will cultivate a love of science as they participate in one crazy experiment after another in Wacky Science Camp! Basic age-appropriate science principles will be taught as the campers get hands-on experience in this safe and engaging program.
SUMMER LEADERSHIP CAMPS
For Campers Entering 7th, 8th, and 9th grade

Designed to capitalize on the positive environment of Knock Around, Leadership Camp is a unique opportunity for young teens to interact with great role models as well as form friendships with their peers in a low pressure, active environment! Each session offers a theme around which the camp experience is based. Activities are aimed at challenging the campers and propelling them into leadership opportunities through team exercises, specially designed challenges, and hands-on mentorship with the Knock Around campers. Of course there will still be plenty of time for fun and games as well! This summer we are offering 4 two week sessions of Leadership Camp, and 1 one week session.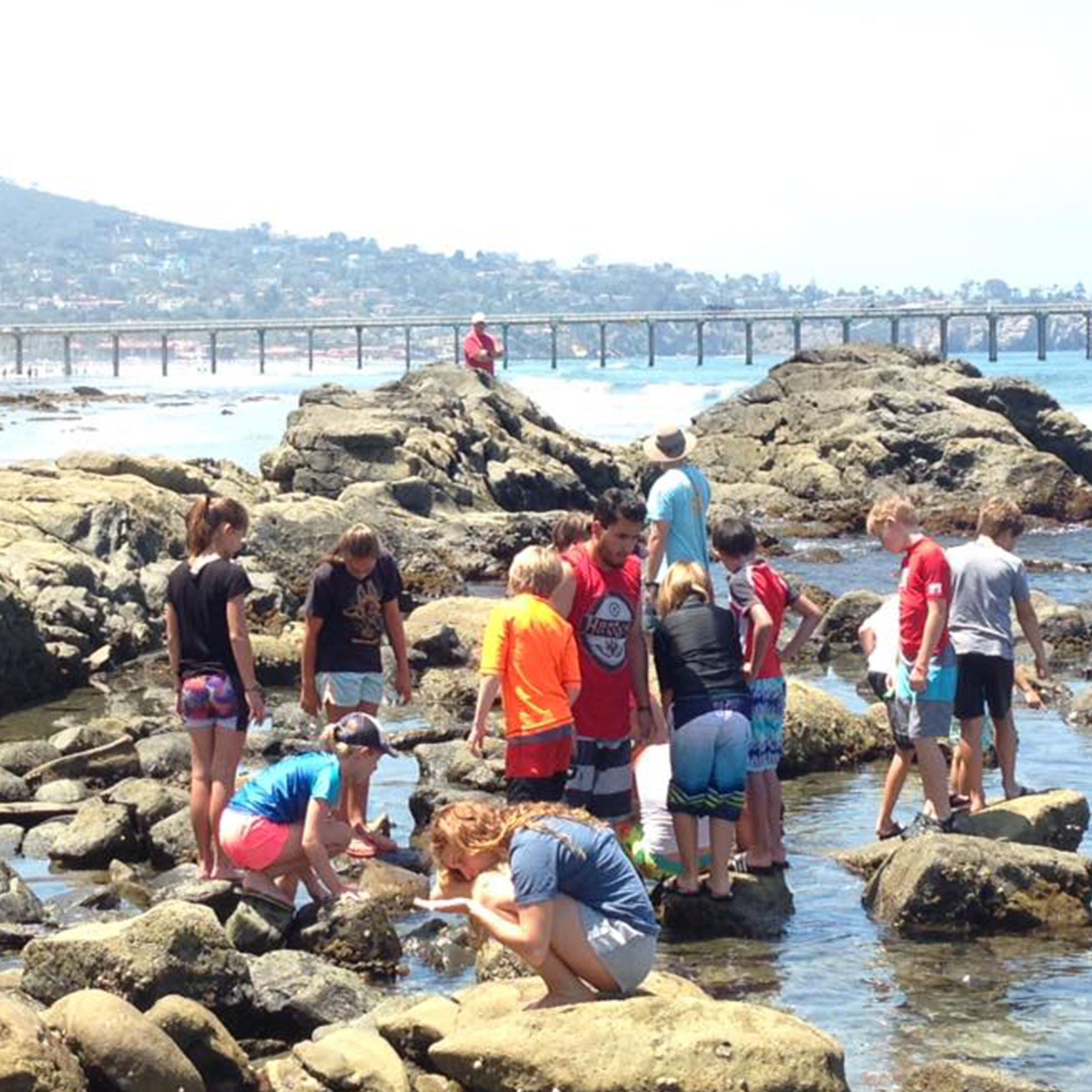 Session 1 – Ocean Life and Conservation
June 18–22     $200/205
Dive into the world of the deep blue sea and explore its many mysteries! Campers will be immersed in basic marine biology and visit the Birch Aquarium as part of their quest to understand the challenges that ocean conservationists face. They will also get a chance to experience the thrill of the waves with trips to the beach and kayaking in Mission Bay.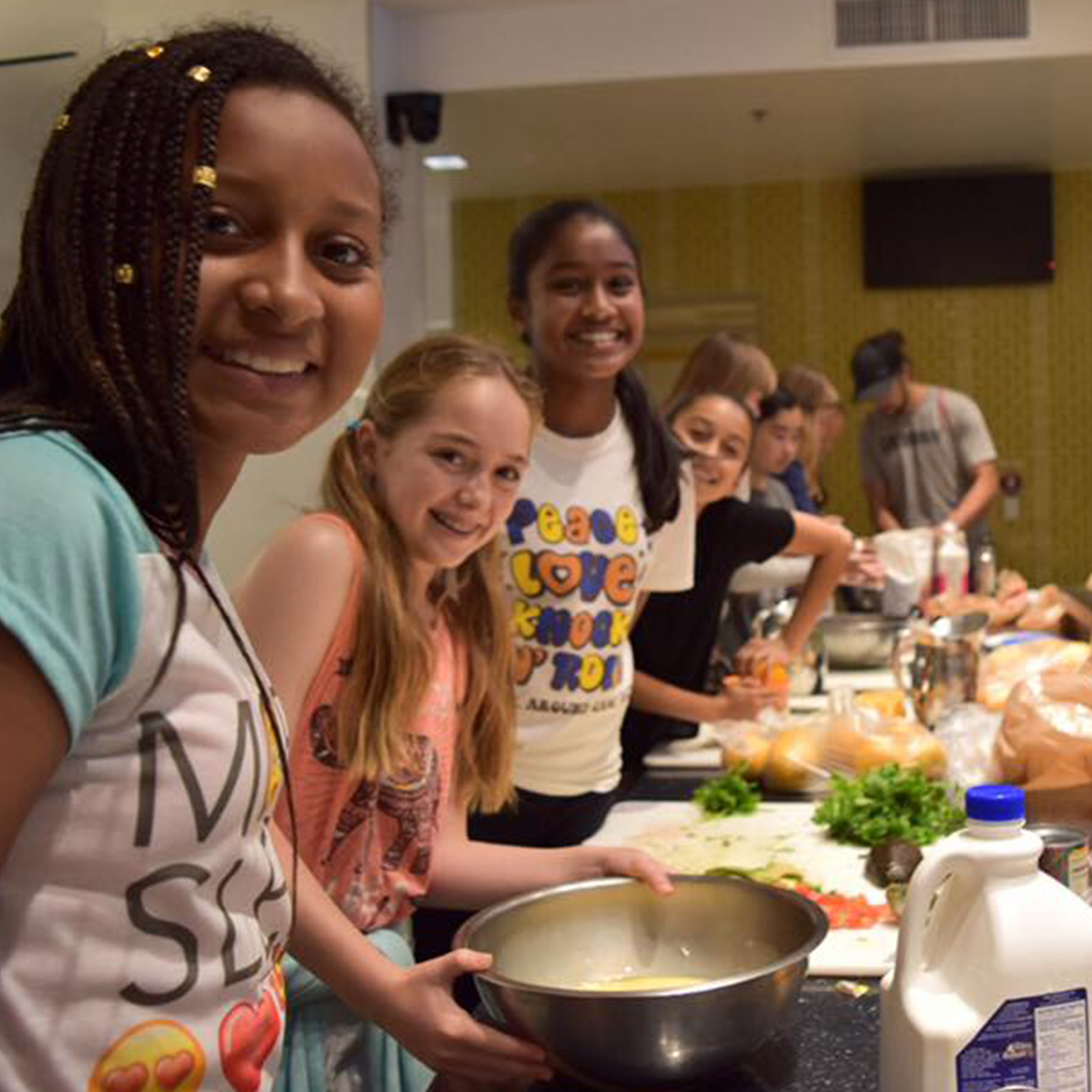 Session 2 – Food and Fitness
June 25–July 6     $360/370
*NO CAMP JULY 4
Campers will learn all about different types of food and techniques for preparing healthy and delicious meals and snacks. Practical in-the-kitchen experience will give campers a chance to prepare a meal for their peers. Throughout the session campers will also learn about maintaining a healthy, active lifestyle and participate in sports and fitness activities.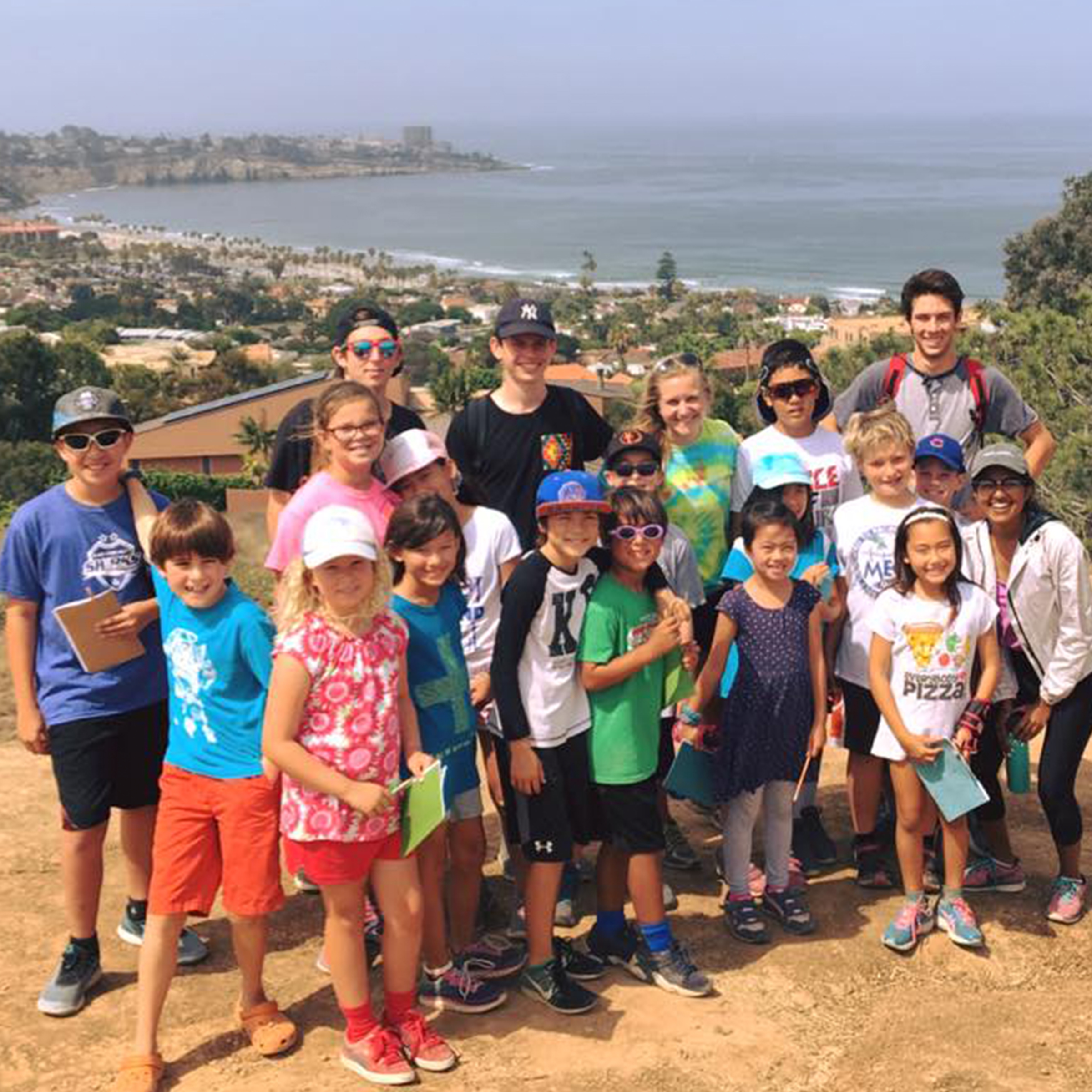 Session 3 – Outdoor Adventure
July 9–20     $400/410
Outdoor Adventure Camp will allow campers to experience the outdoor lifestyle of San Diego while working with their peers to complete basic survival challenges. Campers will learn fundamental camping skills, such as pitching a tent and reading a compass. The two week session will wrap up with an overnight camping trip with UC San Diego Outback Adventures, which guarantees lots of fun-filled memories!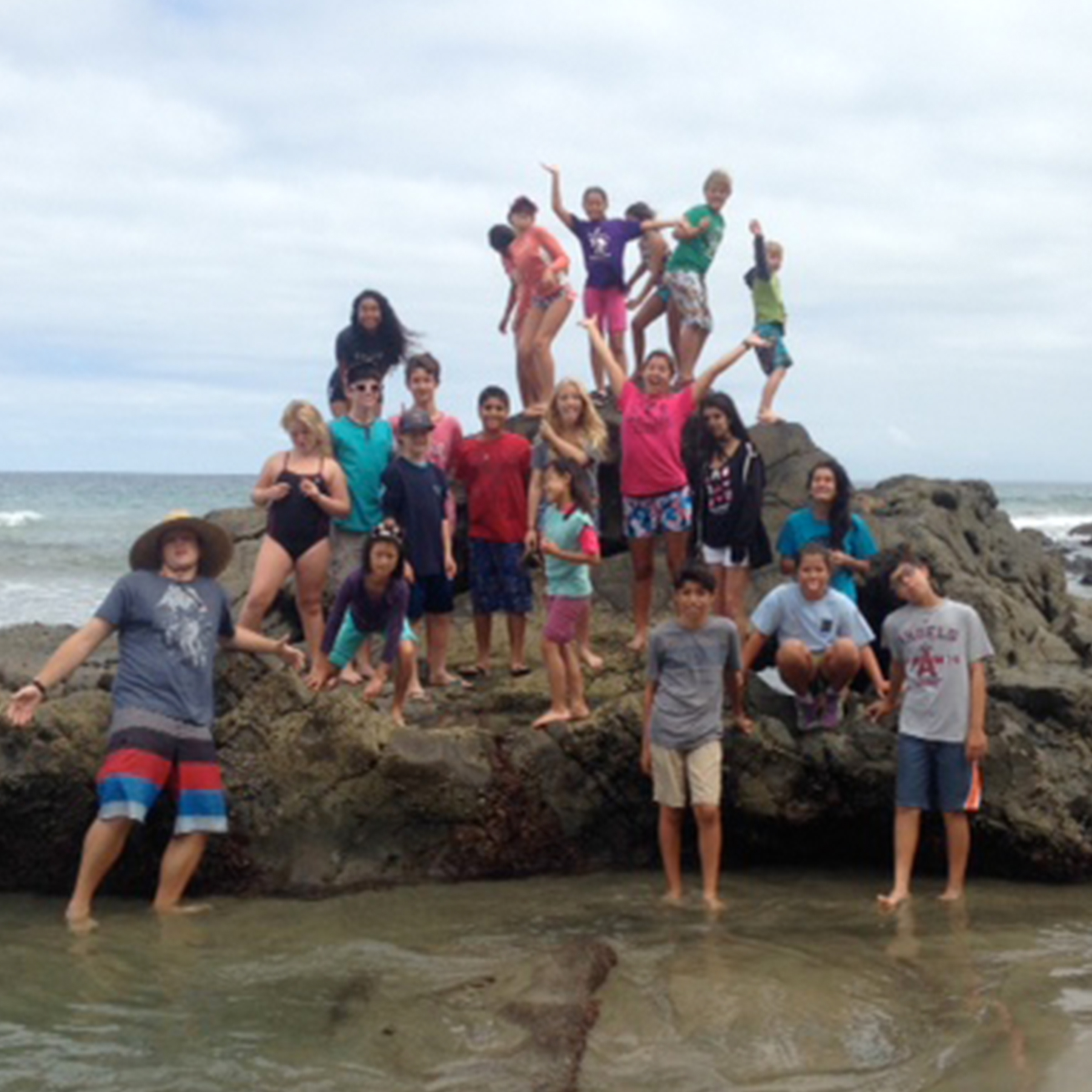 Session 4 – Leadership at the Beach
July 23–August 3     $400/410
For the first time ever, we are offering Leadership Camp based entirely at the beach! Located next to Scripps Pier, our leadership campers will have the opportunity to take surf lessons, hike to tide pools, learn the basics of marine biology, build sand castles, and spend the day at the beach. Much like traditional Beach Camp, all campers who wish to go in the ocean must pass a swim test prior to the first day of the session.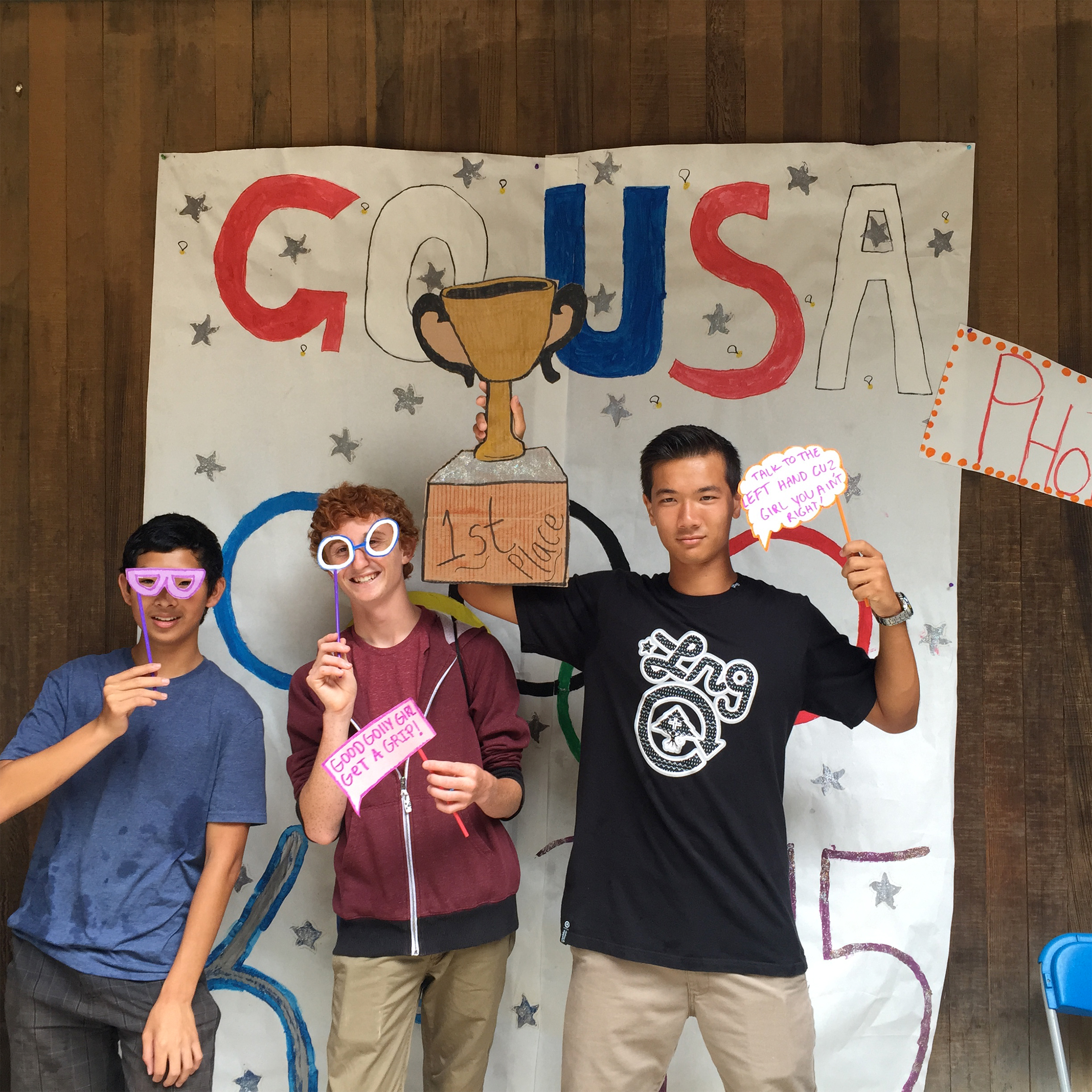 Session 5 – Shutterbug and Multimedia
August 6–17     $390/400
Say cheeeese! In this session we will explore digital media through both photography and video. As a group, the campers will decide on a theme to create the much anticipated camp movie, then work together to film, edit, and present their final take to the rest of camp!