Not a Member? Recreation Members receive access to all our facilities located conveniently across campus, and receive discounted pricing on a variety of classes, trips, services and more! Become a Recreation Member today.
SUMMER 2021
Customer Service  (858) 534-3557 | recreation@ucsd.edu | Class Schedule PDF
SOME IN-PERSON CLASSES ARE TEMPORARILY POSTPONED

 

due to COVID-19.


For up-to date information on our current in-person Recreation, please visit our Return to Rec page.
For our current online and live stream Recreation classes, please visit The Playground page.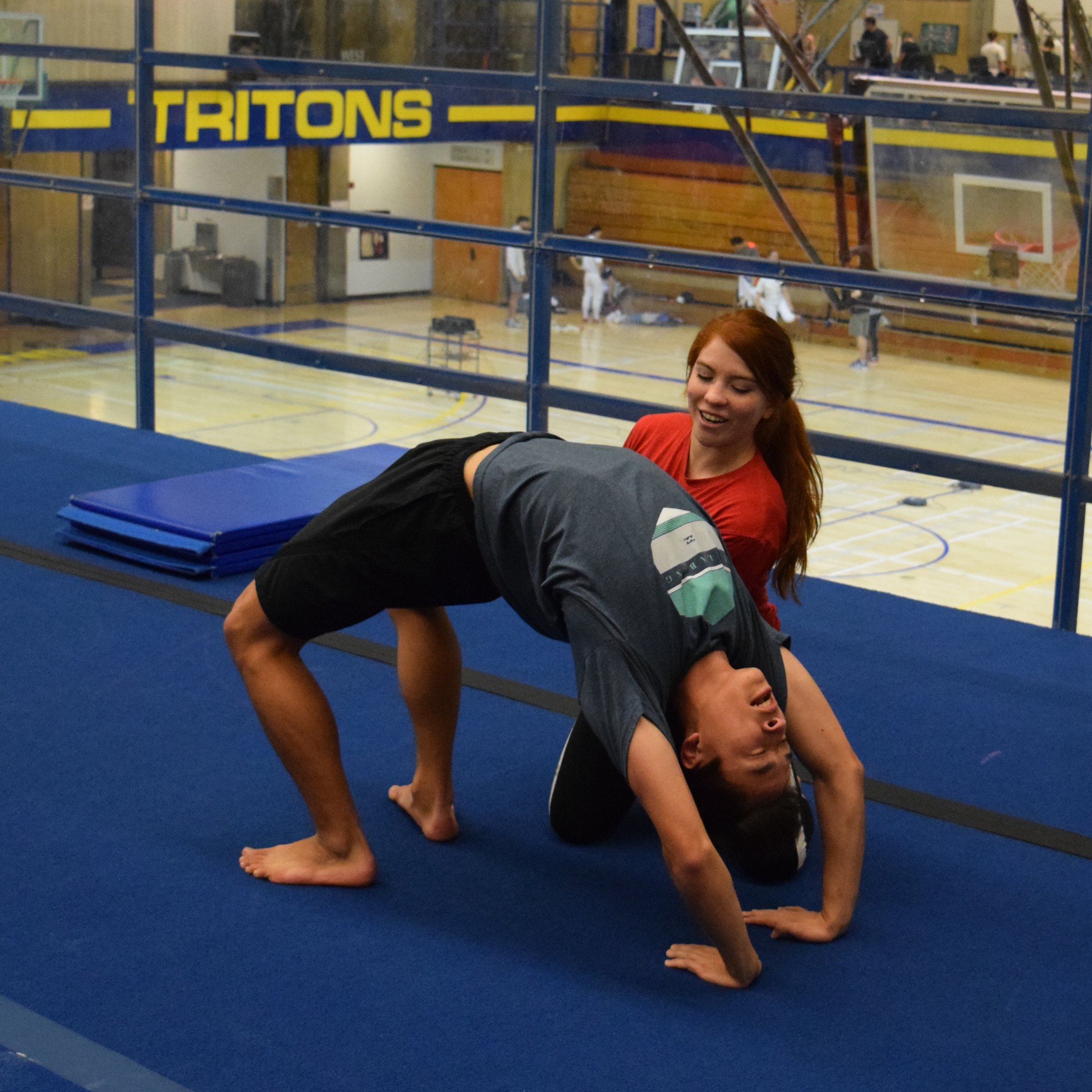 Gymnastics - Adult Open Workout
Are you looking for a way to stay in shape but don't have time for a gymnastics class this session? Or maybe you just want some extra time to supplement the class you're already taking? This supervised open gymnastics session is the perfect place for just that! This class is open to bootcamp students as well and workout ideas will be provided. All olympic gymnastic event apparatus may be used.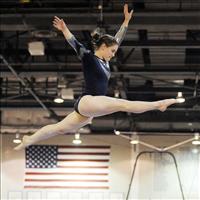 Gymnastics - Advanced
Participants must be able to perform front/back handsprings and front/back tucked somersaults. This class features combinations of back to front/front to back tumbling, tumbling in and out of somersaults, etc. Students begin learning layout and twisting somersaults on the floor and mini-tramp.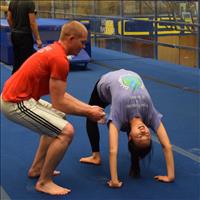 Gymnastics - Beginning
This class is for those with little or no gymnastics experience. Workouts begin with a group warm-up/stretch and will focus on familiarizing students with basic concepts; movements; and skills such as rolling, handstands and cartwheels.
Gymnastics - Bootcamp Workout
Want to improve your strength and flexibility in a fun yet challenging new way? Want a great, well rounded workout? Exercises will be taken from gymnastics emphasizing total body strength, flexibility, and endurance. Perfect cross training for any sport or good for just getting in shape! Be prepared to work hard!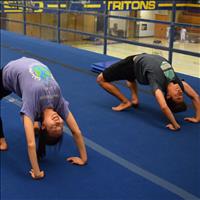 Gymnastics - Intermediate
This combination class covers elements from both beginning and intermediate levels. Class begins with a group warm-up/stretch and then shifts into basic tumbling skills. Students will then progress to working on handstands, cartwheels, round-offs, back-handsprings etc.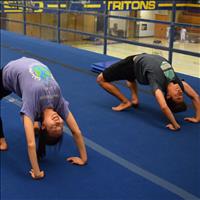 Gymnastics - Flexibility & Stretching
Want a chance to de-stress while improving your flexibility and form? Join us for an hour of stretching amongst gymnasts and other athletes. If you want to improve your back bend, side and middle splits, or just want the chance to stretch at your own pace, this is the class for you.
Handstands For Beginners
This class will focus on handstands in all aspects! Whether you want to learn how to hold a handstand, make your line straighter, or open your shoulders, this is the class for you! The class will also introduce shapes in handstands such as hallowbacks, seven, eagle, stag, and much more! Must be comfortable kicking up into a handstand on floor to vertical.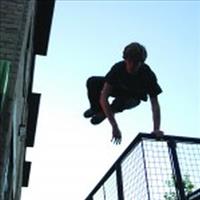 Training for Parkour
Our gymnastics center is the perfect place to learn vaulting, climbing and balancing for Parkour.