Not a Member? Recreation Members receive access to all of our facilities located conveniently across campus, and receive discounted pricing on a variety of classes, trips, services and more! Become a Recreation Member today.
SPRING 2018
Customer Service  (858) 534-3557 | recreation@ucsd.edu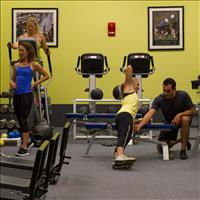 Learn how to teach group exercise and become a certified instructor! In partnership with the American Council on Exercise (ACE), the UCSD Fitness Instructor Training Program will provide students with the information, education and practical experience needed to become a Group Fitness Instructor. Designed to be completed in three quarters, this program consists of 40 hours of training, 16 hours of internship and additional fitness training. Program offered during Fall, Winter and Spring quarters consecutively.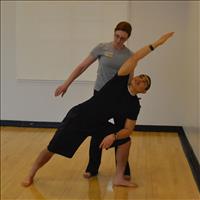 UCSD Recreation is proud to offer a 200 Hour Yoga Alliance recognized Yoga Teacher Training Program open to all and leading to a teacher training certification. Designed to be completed in 1 year over four consecutive quarters. The program is based on a core of asana classes, monthly weekend workshops, seminars, and supervised practicum. New program starts in January 2018. Faculty to include: Arturo Galvez, Jennie Olson Six, Brandy Proppe, Laura McIntire and Vou Athens. The prices listed are per quarter. The total certification fees are: $1,800 for UCSD Students, $2,200 for Rec Members and $2,500 for Non-Members. 
American Red Cross course will provide participants with the skills and knowledge they need to prevent and respond to aquatic emergencies, to utilize common lifeguard equipment, such as rescue tubes, and spine boards. This course also include First Aid, CPR/AED for lifeguards. 
American Red Cross course contains training: for recognizing an emergency; CPR and rescue breathing for adults, infants & children; use of the AED for adults; care for conscious and unconscious choking; first aid for general medical emergencies such as burns, shock, poisoning, severe bleeding, fractures and sudden illness. 
Don't sit through the class again. This challenge exam allows individuals who already have the skills to skip the 6 hour classes and test out of any or all of the following components: Adult, Child, and Infant CPR & AED, CPR & AED for the professional rescuer and first aid. Upon successful completion of both written and practical skills testing, participants will be certified for 2 years. There are no prerequisites to take the exam. All responsibility for preparedness rests solely on the participant as there will be no review before the exam. 
Basic PADI certification course trains students in safe diving practices. In addition to orientation, the class includes knowledge development, pool sessions and ocean dives.
Basic certification, advanced, specialty and leadership level courses leading to PADI certification. Classroom and pool meetings are on UC San Diego campus. Additional Costs: Book kit/Cert. Card ($65), rental gear ($65 for all dives), boat dive fees ($99-$110), passport-sized photo, and log book.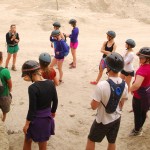 Outdoor Leadership Certification
Outback Adventures offers high quality Outdoor Education Programs including Rock Climbing, Sea Kayaking, Backpacking, Horseback riding and many more. Our guides are experienced in the field of Outdoor Leadership and have specific skills required to teach the amazing programs we offer.