The UCSD Ski and Snowboard team is a competitive team that competes in the USCSA Southwest Collegiate Conference against schools from California and Arizona. These schools include: CSULB, LMU, NAU, SDSU, UCLA, UCSB, USC, and The Claremont Colleges. During the season, the team spends our weekends practicing and racing at regional mountains. Our competitive events have previously been held at Mammoth Mountain, the largest ski resort in California, and Arizona Snowbowl in Flagstaff, AZ. Mammoth, which is a seven hour drive from UCSD, serves as the team's home mountain and hosts almost all our USCSA races. Competitive events include Skier/ Boarder cross, Slopestyle, Rail Jam, Giant Slalom and Slalom. Practices will be held during Winter Quarter at Big Bear & Snow Summit in Big Bear Lake, CA.
Competing in the races is highly encouraged for all team members, as they have the opportunity to qualify for regional and national competitions. 
The team is composed of a mix of competitive racers and those just learning their way down the slopes. Joining the team is a great way to start racing if you have never done it before. It is also a great way for previous racers to continue doing what you love throughout your college years, alongside a fun team!
Please contact the team at snowski.ucsd@gmail.com for more info! You can also contact us through social media, which can be found in our Linktree: linktr.ee/ucsdskiteam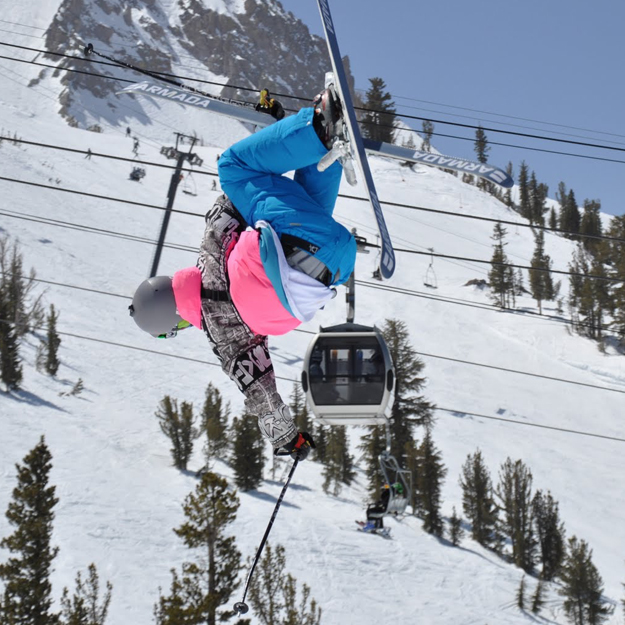 Look where we find ourselves, at another race report. Against all odds our athletes traveled to Arizona and not only kicked ass, but took names too. The drive to Arizona was a long one, the bathrooms in the Air BnB was minimal, and oh loooord did we smack The Claremont Colleges in laser tag. All this and more in race report 3. Read More>>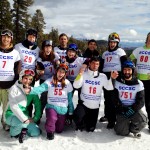 It's been awhile but it looks like we got another race report partners. For this race weekend our athletes had the pleasure of being up in Mammoth for Martin Luther King Jr Weekend, a three day weekend normally blacked out for us Ikon base pass plebs. The lords at USCSA had other ideas though and hooked our athletes up with the race passes fatty style and our boys and gals could shred the night away. While this weekend Read More>>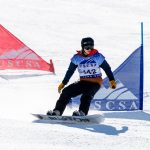 Well, well, well, what have we here? It appears that our old pals over on the UCSD Ski and Snowboard team have started their race season and were back in action at Mammoth leading up to New Years. For this race weekend, we were going to be competing in 3 different events: Skier/BoarderCross, Giant Slalom (GS) and Slalom. Read More>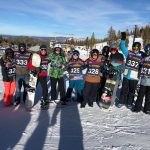 The Ski and Snowboard season is off to a blistering start with our UCSD Ski and Snowboard team competing in their first race over the New Year's weekend. Read More>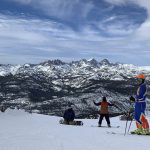 Alright, alright, alright. Over the wonderful Martin Luther king Jr. weekend, your own UCSD Ski and Snowboard team had their second race of the season. Read More>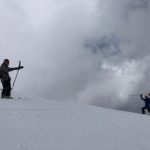 Some of the tales I tell of this weekend may seem mythical or far-fetched, but I guarantee that this race weekend was one for the books. The days prior to the weekend went as any would expect, a mild storm on the forecast, no one getting their hopes up too high for a round of serious dumpage. Read More>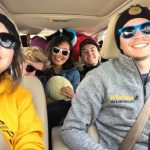 This weekend our friends over at the UCSD Ski and Snowboard Team got to make their way up north to the wonderful lake Tahoe for the regional races. The regional race is a competition between UCSD's Southwestern conference and the Northwestern Conference of Northern California. Read More>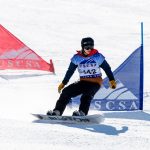 Howdy Y'all. This week was an especially wild one because while most UCSD students were busy preparing for finals during their week 10, some of our top Ski and Snowboard athletes were competing in Jackson Hole for Nationals! Read More>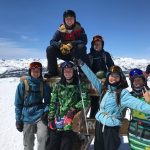 The final race of the 18-19 season is upon us, and with that comes the final race report of the year. The race this weekend was the exclusive Alumni Weekend Race where alumni from our glorious home base, UC San Diego, can come and race against the current UC San Diego and other South Western League racers, and of course alumni from the other schools are welcome