Not a Member? Recreation Members receive access to all our facilities located conveniently across campus, and receive discounted pricing on a variety of classes, trips, services and more! Become a Recreation Member today.
SNORKELING ADVENTURE
Customer Service  (858) 534-3557 | recreation@ucsd.edu | Trips Schedule PDF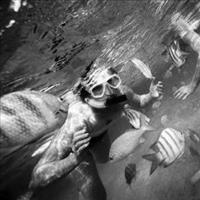 Snorkel La Jolla Cove
Explore the amazing world beneath the ocean's surface The diversity of sea creatures in the cove is astounding! From Garibaldi (the California state fish) to Leopard Sharks (harmless to humans), this marine preserve is teeming with wildlife. What better way to meet this new world than to grab a snorkel and become part of it. Come join Outback Adventures for an experience you won't soon forget.