Not a Member? Recreation Members receive access to all of our facilities located conveniently across campus, and receive discounted pricing on a variety of classes, trips, services and more! Become a Recreation Member today.
KAYAKING ADVENTURE
Customer Service  (858) 534-43557 | recreation@ucsd.edu | Trips Schedule PDF
Take a break from all the hard work and reward yourself over Thanksgiving weekend, go on an Outback Adventures trip. As we move up the river, the valley turns to canyon with walls towering vertically out of the river.  We might see an occasional Bighorn Sheep, and what is left of the silver and gold mines of the area.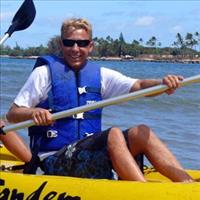 The International Center and Outback Adventures have teamed up to offer this great local adventure. Join your friends for a day paddle on the big bay. It is sure to be a blast. After a quick drive to the bay we will have a short skills session.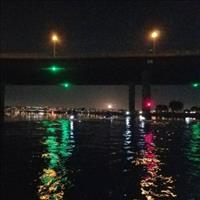 Imagine: Mission Bay, calm as glass, paddle drips break the reflections of the moon and city lights above the bay.This is a San Diego experience not to be missed. After a quick drive to the bay we will have a short skills session, launch for the sunset and enjoy the moonlight paddle.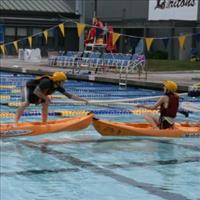 Kayak Jousting Competition
Two people. One tandem kayak. One jousting pole. Explore the watery world of the future, where heraldry returns to an exceptionally watery planet. You and a partner will compete for the crown at San Diego's premier (and only) Kayak Jousting event. One of you will paddle while the other balances upright on a kayak, with pillow padded jousting pole in hand you will attempt to de- kayak your opponent.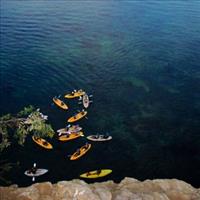 Kayak La Jolla Shores
All the skills you need to enjoy this short trip will be taught the day of the trip; this is an excellent way to explore the area around campus - bring a friend!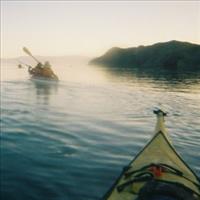 Sea Kayak La Bufadora Mexico
Kayak in Mexico! Bring your passport.