Not a Member? Recreation Members receive access to all of our facilities located conveniently across campus, and receive discounted pricing on a variety of classes, trips, services and more! Become a Recreation Member today.
KAYAKING ADVENTURE
Customer Service  (858) 534-43557 | recreation@ucsd.edu | Trips Schedule PDF
Black Canyon Kayak & Hot Springs
Take a break from all the hard work and reward yourself over Thanksgiving weekend, go on an Outback Adventures trip. As we move up the river, the valley turns to canyon with walls towering vertically out of the river.  We might see an occasional Bighorn Sheep, and what is left of the silver and gold mines of the area.  Camping on the river next to the Arizona Hot Springs we will be able to soak away the cold of the winter.  We will also have the opportunity for a day trip to the sauna cave, exploration opportunities in Gold-strike Canyon with a heated waterfall, and an up close and personal with the mighty Hoover Dam.  This is one of our most awesome trips, and for that reason it will fill early, so register soon.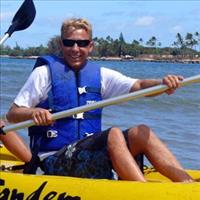 International Kayak Coronado Island
Join your friends and make some new ones on this day paddle on the big bay. It is sure to be a blast. After a quick drive to the bay we will have a short skills session. We will launch at Glorietta Bay and paddle next to Coronado Island, under the bridge and by the moored sailboats. We will have a great view of downtown San Diego from the water.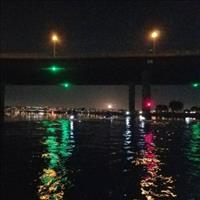 Moonlight Kayak Mission Bay
Join your friends for a day paddle on the big bay. It is sure to be a blast. After a quick drive to the bay we will have a short skills session, launch into Mission Bay to be surrounded by views of San Diego.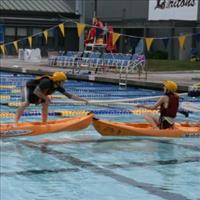 Kayak Jousting Competition
Two people. One tandem kayak. One jousting pole. Explore the watery world of the future, where heraldry returns to an exceptionally watery planet. You and a partner will compete for the crown at San Diego's premier (and only) Kayak Jousting event. One of you will paddle while the other balances upright on a kayak, with pillow padded jousting pole in hand you will attempt to de- kayak your opponent.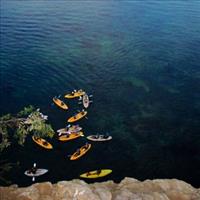 Kayak La Jolla Shores
All the skills you need to enjoy this short trip will be taught the day of the trip; this is an excellent way to explore the area around campus - bring a friend!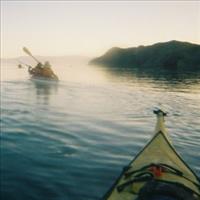 Sea Kayak La Bufadora Mexico
Kayak in Mexico! Bring your passport.