Not a Member? Recreation Members receive access to all our facilities located conveniently across campus, and receive discounted pricing on a variety of classes, trips, services and more! Become a Recreation Member today.
HORSE BACK ADVENTURE
Customer Service  (858) 534-3557 | recreation@ucsd.edu | Trips Schedule PDF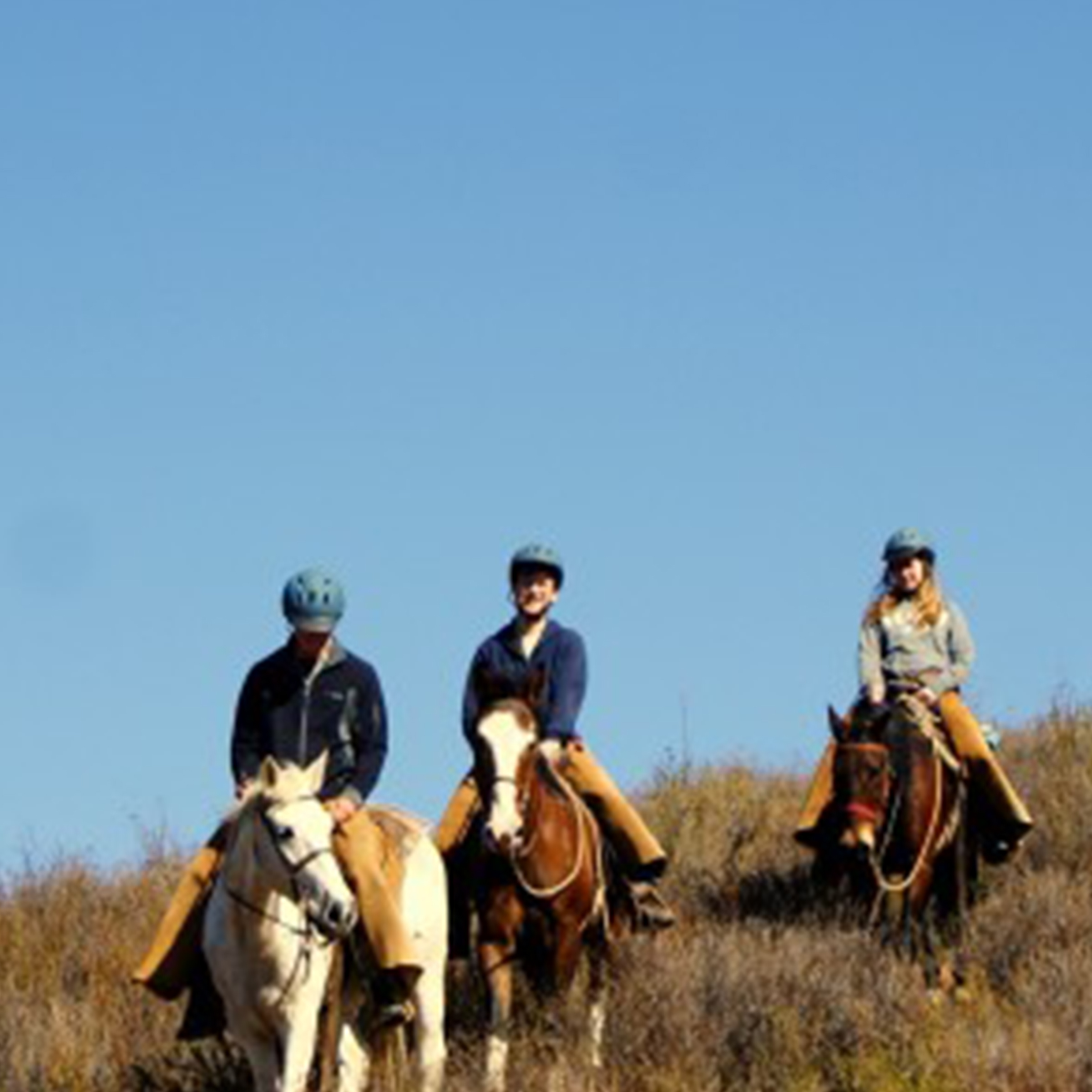 Baja On Horseback
Put yourself back in the days of the "Old West" where the cattle roamed free and there were no fences. We will head southeast of Tecate, to the gated and secured guest ranch in the middle of Guadalupe Valley Grape Country, where you can try your hand as a "vaquero" (cowboy). After instruction in horseback riding, we will hit the trails. We will be Western style riding through shady oak groves, hidden water pools, quiet secluded valleys and vast mountain ranges throughout the 2800 acre ranch. We will be staying in ranch style cabins on the beautiful gated and secured property of La Bellota Ranch while being catered to by the best ranch chef in all of Baja California. Of course, we will feast on authentic Mexican dishes, served in a warm family atmosphere. The stars in Baja are the best you might ever see! And if all that isn't enough to convince you, imagine seeing your friends in chaps.